Edit Colors of the Strokes
If you are not quite satisfied with the colors of the generated result, simply adjust related tones or repaint the color strokes anew with the help of these two easy repainting tools.  
We recommend enabling the Instant Preview to run multiple color experiments without distractions. 
You can discover the perfect tone in seconds by  adjusting the Hue, Saturation and Brightness of the stroke.  
To call the color editing dialog over the stroke, enable the HSB Repaint tool  (H) 

 and click the stroke. If the stroke is thin, scale up the preview in the Editor.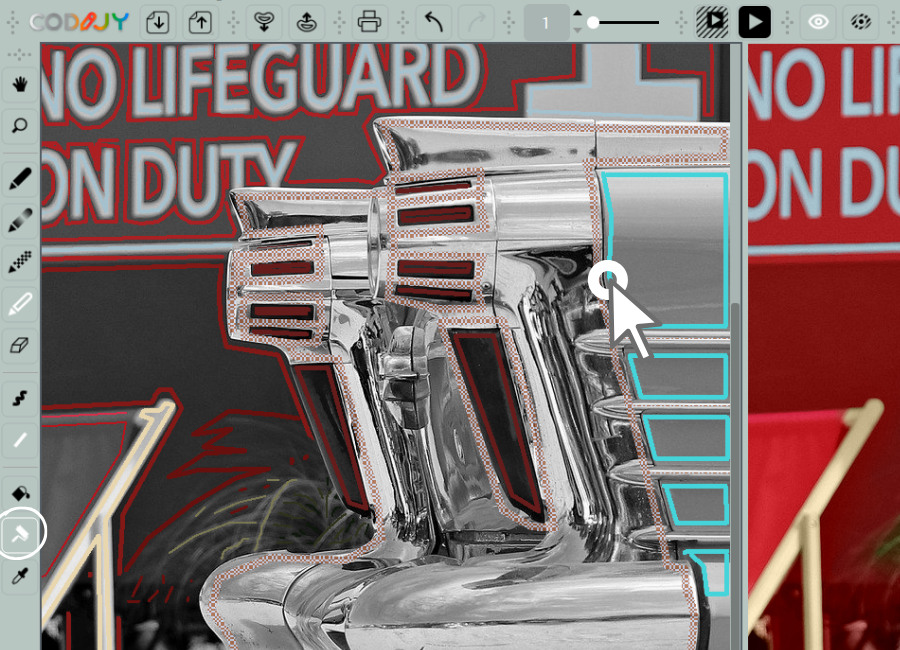 Here is what the HSB Repainting dialog looks like.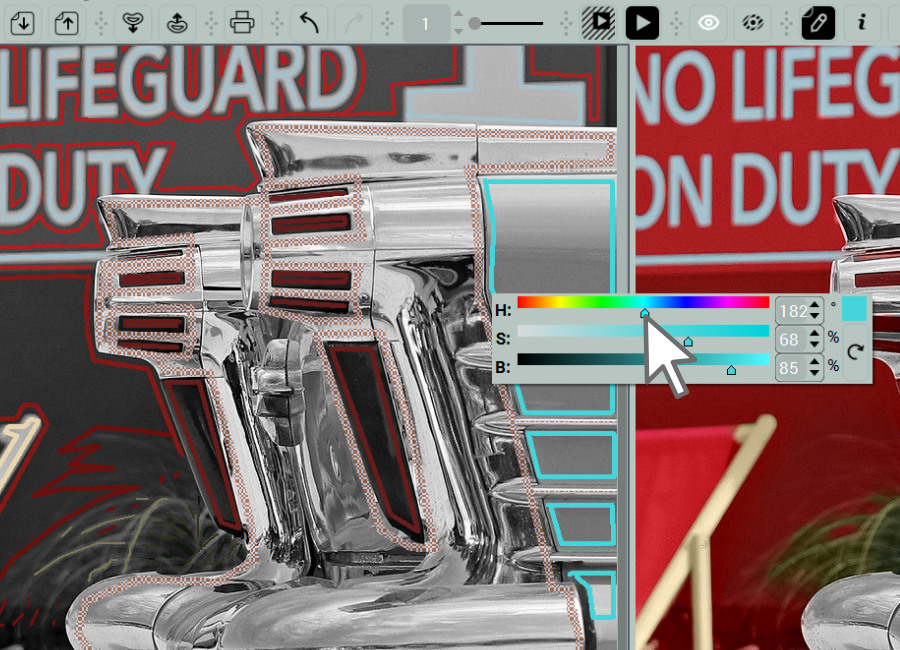 Now drag the handles to Adjust Hue, Saturation or Brightness of the color.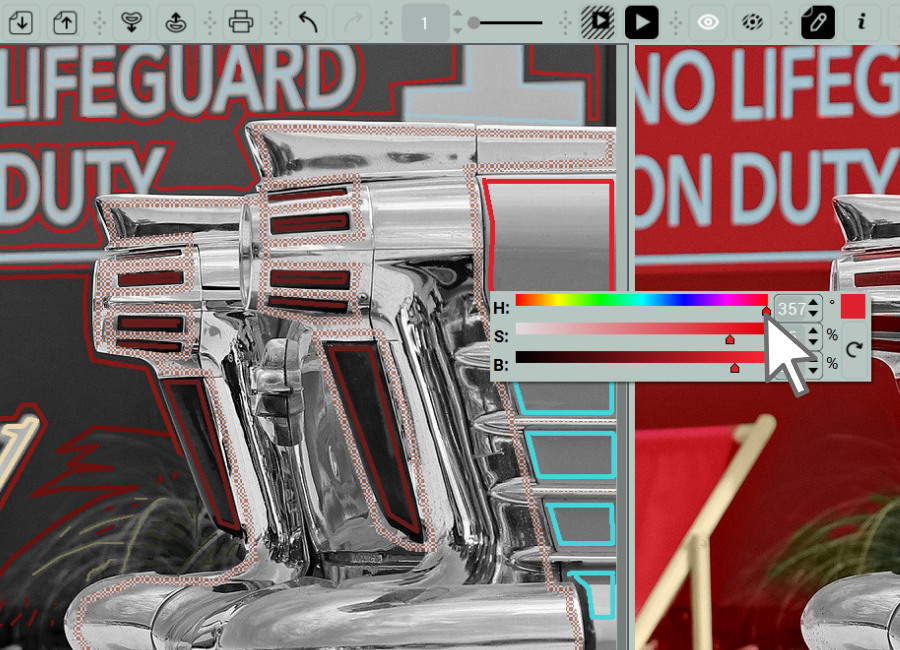 Alternatively, use the arrows for a precise adjustment of the values. Then click outside the dialog to close it.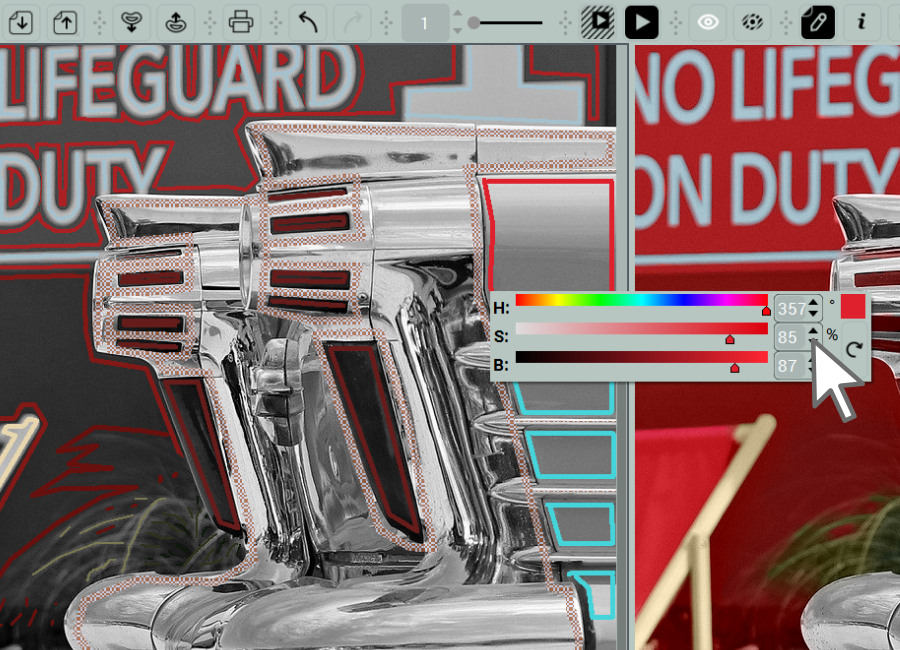 To discard the last changes, click the Restore Color button.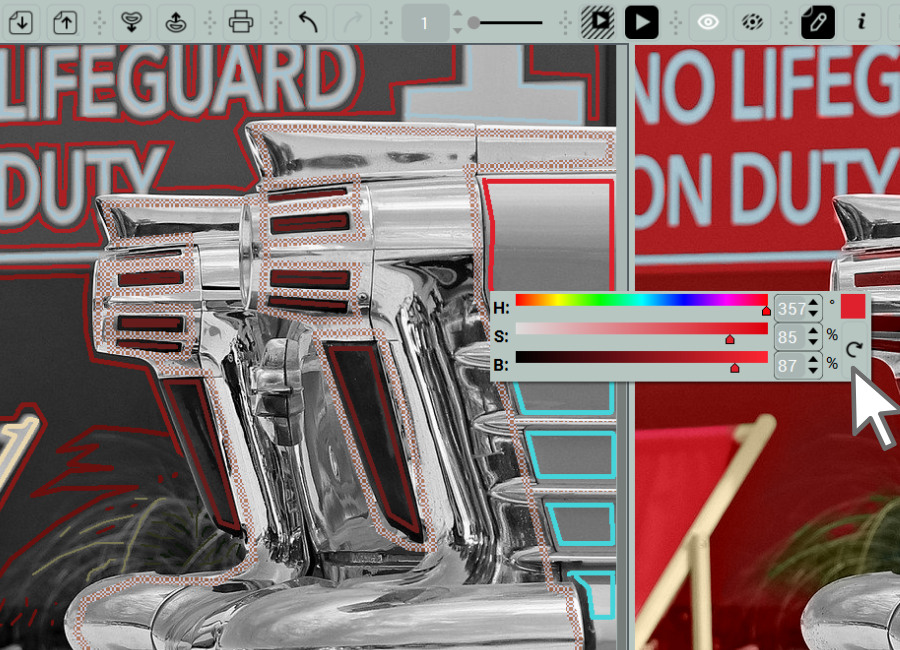 Make use of the traditional Pipette and Bucket tools, I you want to experiment with colors from the Color Libraries, History of Colors or the Color Picker e.g. use the ready HEX values from external sources.
Select the Pipette (C) 

 and pick a new color from the Palette, History or any Color Library.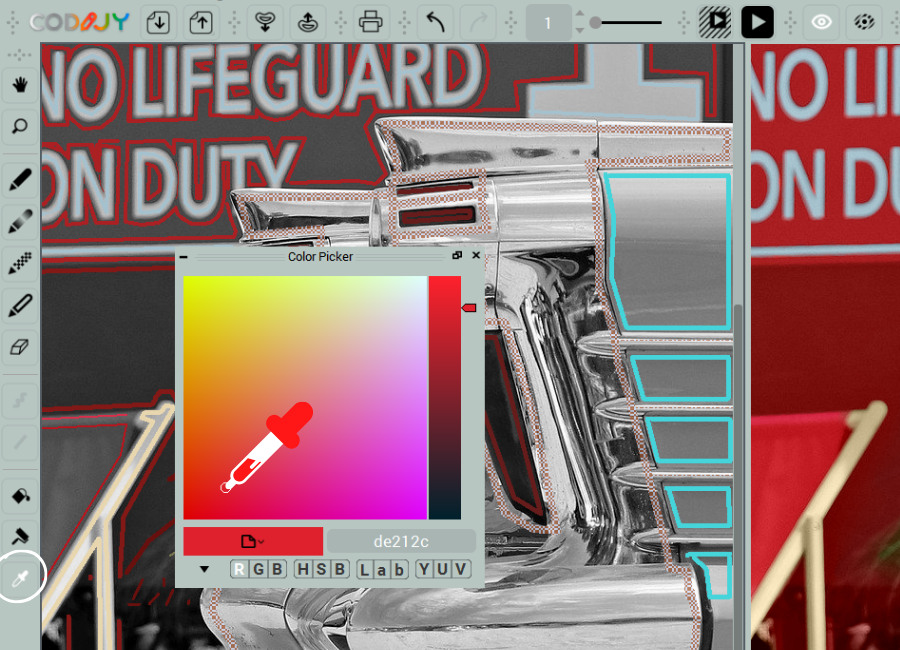 Then Switch to Bucket (R) 
 and click the stroke to repaint it.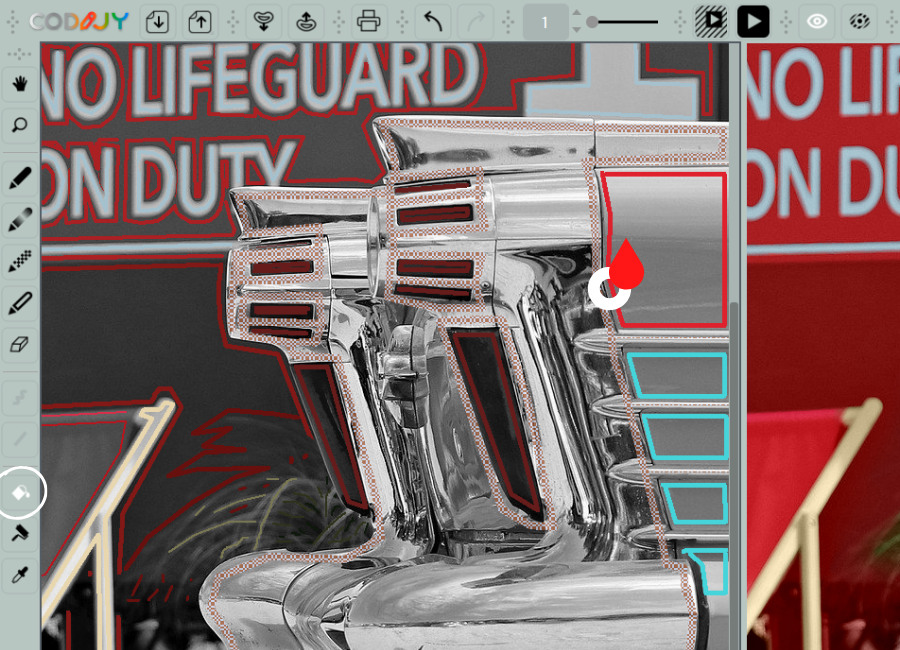 Try the magic art of photo colorization with CODIJY Colorizer Pro! Explore all its features for 15 days absolutely risk-free! Create superb colorizations and save them to CODIJY documents (*mgd files) without limitations. 
Explore all its features for 15 days absolutely risk-free! 
Available for Windows & Mac. Get the download links to your mailbox!   
(*) Watermarks will disappear from the colorized preview, after you open saved CODIJY documents in the registered version.