Dabble into the world of photo colorization. CODIJY Recoloring has everything you need to convert your photos into vibrant, realistic colors!
Available for Windows, Mac & Ubuntu
If you look seek the tool to start your adventure in the world of photo colorization, CODIJY Recoloring is what you need!
... with comprehensive tutorials and step-by-step instructions!  
... though these hours are flying fast when you dive into creative process!
Lifelong Creative Adventure
... as colorization can be extremely addictive, if you admire old photos! 
CODIJY Recoloring packs in all essential tools and is built on top of the cutting edge technology! 
Awesome tech
Natural, realistic results guaranteed
Complete Tools
All essential drawing & color picking tools included
27 Color Libraries
Ready color palettes are always at hand!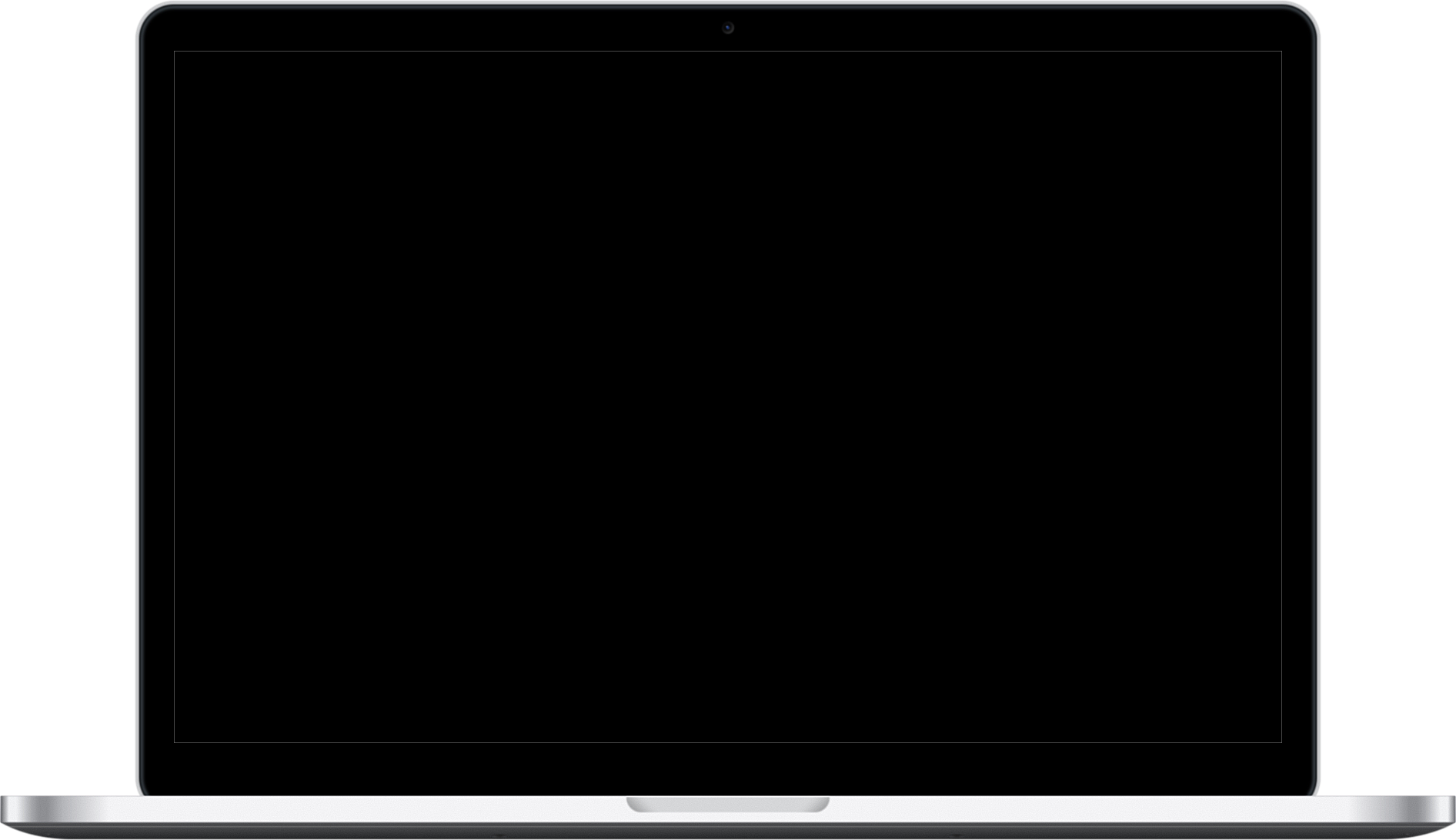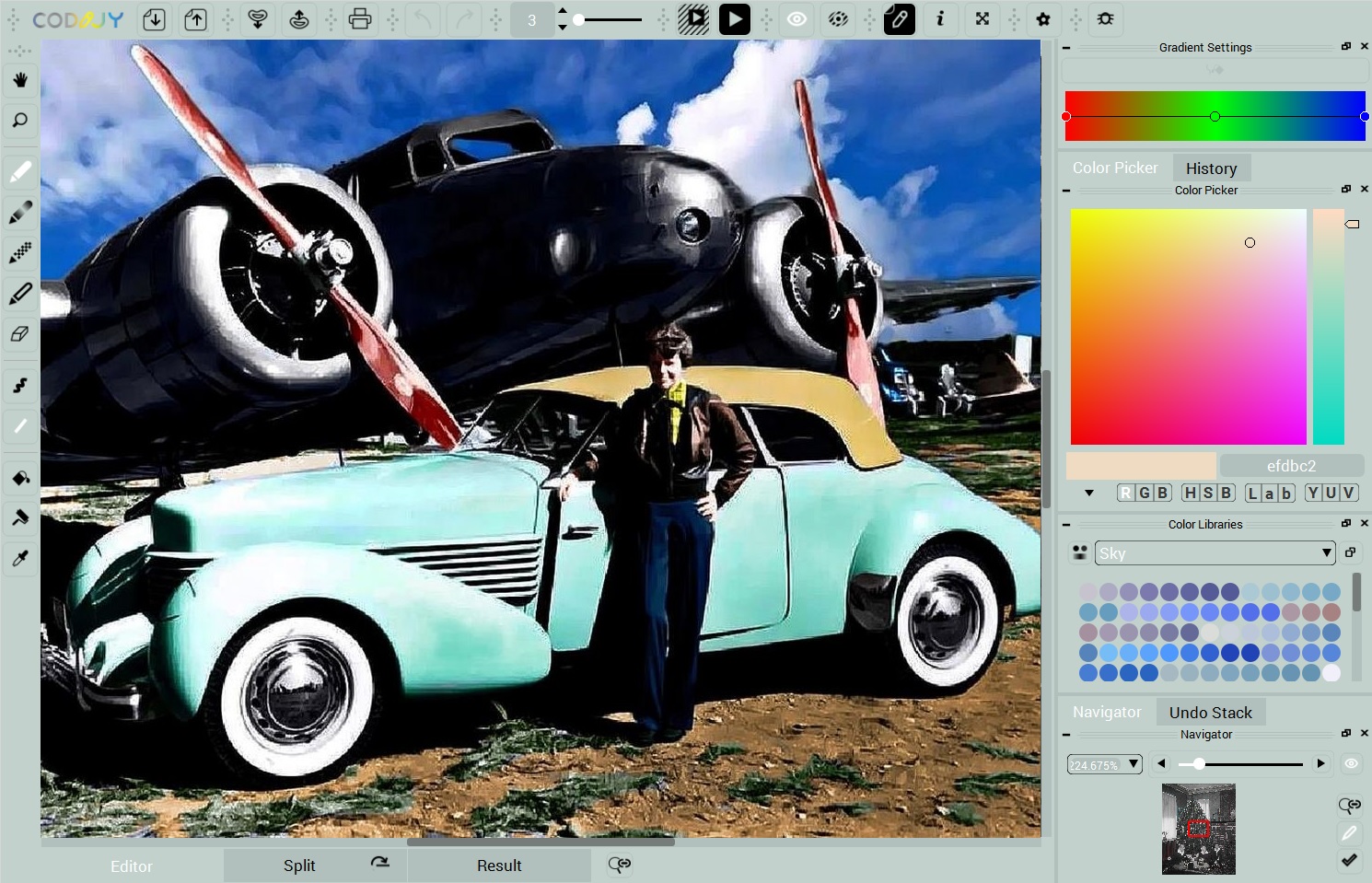 Publicity shot from the "Reach for the sky". Colorized by Dave Davis.
CODIJY Recoloring takes away the hassle from colorization. 
It's elegant interface and well-thought-out workflow let fully concentrate on "playing" with colors!  
Make use of complete colorization Pens, advanced Color Picker, HSB Repaint, as well as the selected pack of Color Libraries, Color History and more!  
Color Picker
Select colors visually or using the keyboard
Color History
Instantly refer to the recently used colors
27 Color Libraries
Pick colors for portraits, natural objects and materials.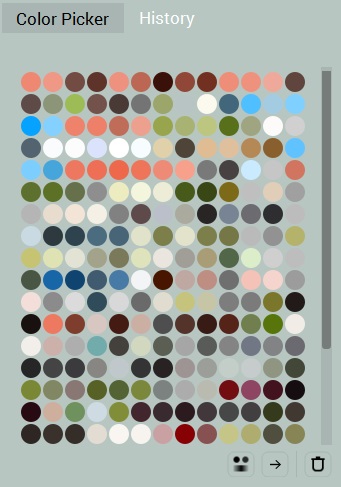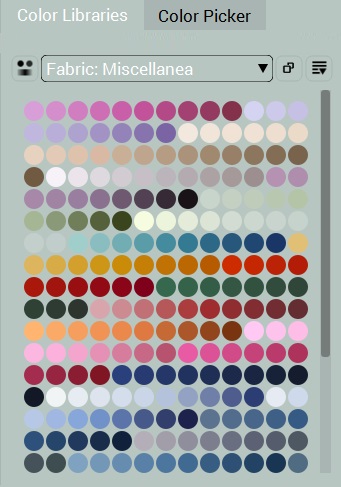 Drawing Tools
Add, protect and remove colors with four pens 
HSB Repiant
Adjust Hue, Saturation and Brightness of masks 
Gradient Settings
Compose and edit your own gradients
Try the magic art of photo colorization with CODIJY Recoloring! Explore all its features for 15 days absolutely risk-free! Create superb colorizations and save them to CODIJY documents (*mgd files) without limitations.