Order Colorization Software
Personal (30% 0ff)
Commercial (70% OFF)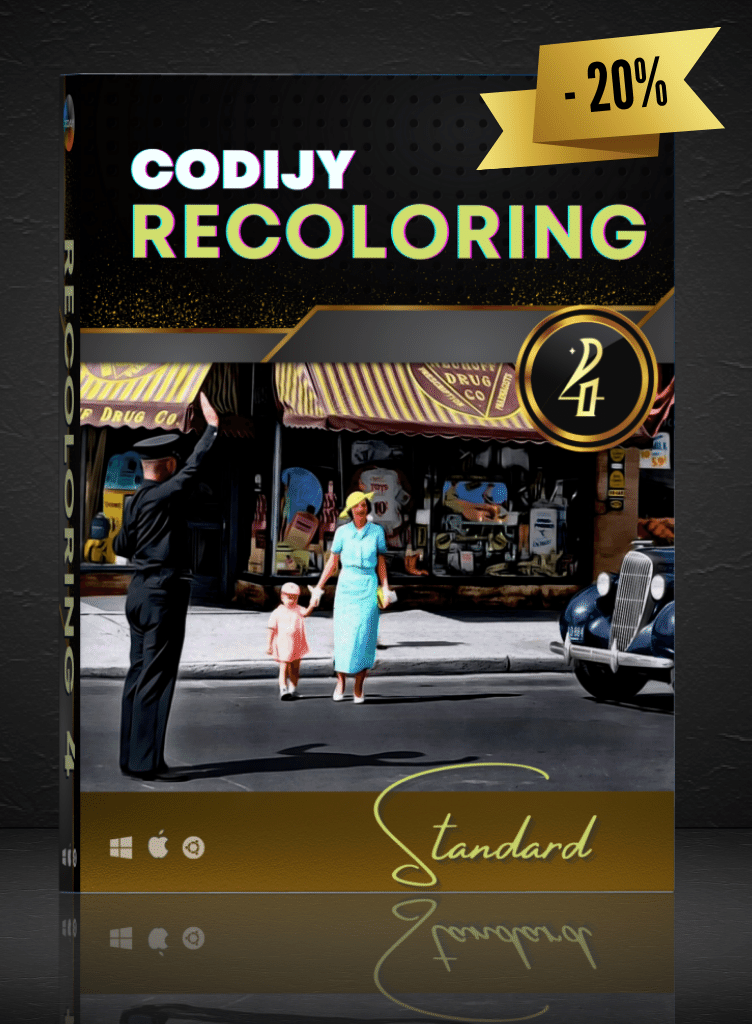 Home use. non-commercial projects.
CODIJY software is provided as an electronic download. The license key allows unlocking the full version on 2 of your personal computers.
one-time payment. Lifetime use
You pay once. No recurring fees apply.
Includes Upgrade protection
Get ALL future versions including 5.x, 6.x free
Local taxes may apply. The total price will be calculated on the next page.