If your photo has black and white or grayscale objects, you can use the Decolor pen instead of applying black or white colors. Outline the area with the discolor mask, as you do with color masks.  
The standard CODIJY drawing toolset contains the Decolor pen the tool that let you remove colors / keep objects in grayscale. 
Decolor pen lets add grayscale areas without choosing pure gray tones. 
As an example you can add the partially colorized effect to your images.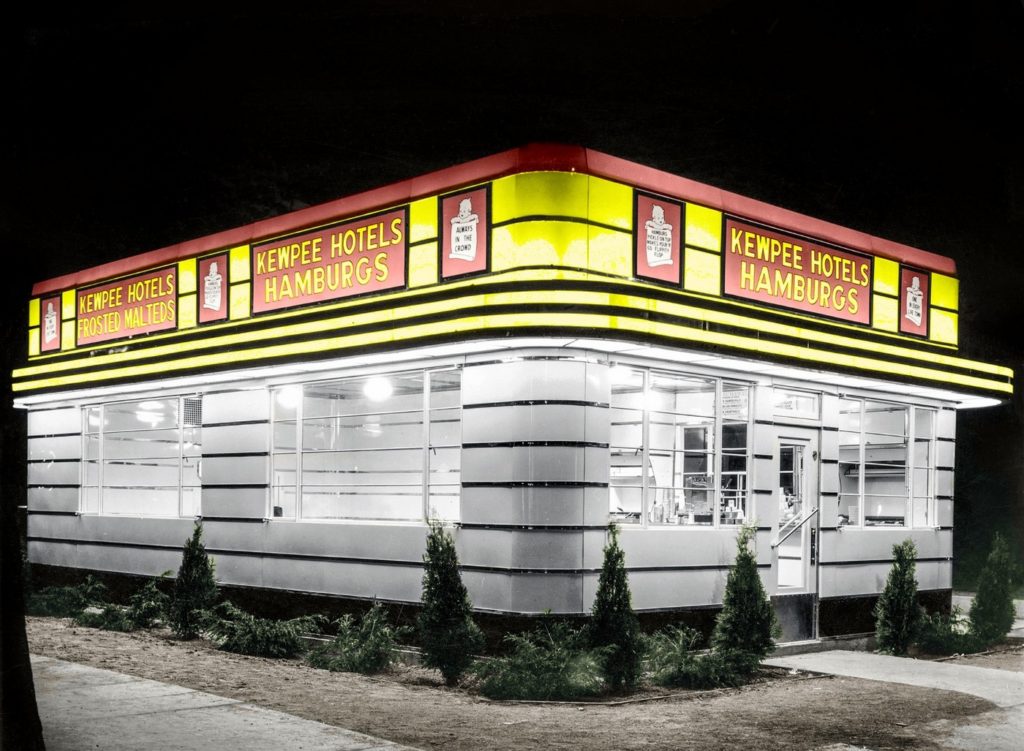 Why add discoloration masks to a B&W photo?
Whether you want the area to be colored or not, a mask must be added to it. 
Even with a b&w photo, you still need to add a discoloration mask to an area that should remain grayscale!
If no mask is applied, CODIJY will color the area using the adjacent object's hue.
The Decolor pen tool is the last pen on the Tools toolbar.

As with the Pen tool, you can set the Decolor pen to draw lines or curves and set the comfortable width to make the stroke visible. 
How to draw a decoloration mask
To remove colors from an area:
Enable the Decolor pen  

and outline the area boundaries as you do with color strokes.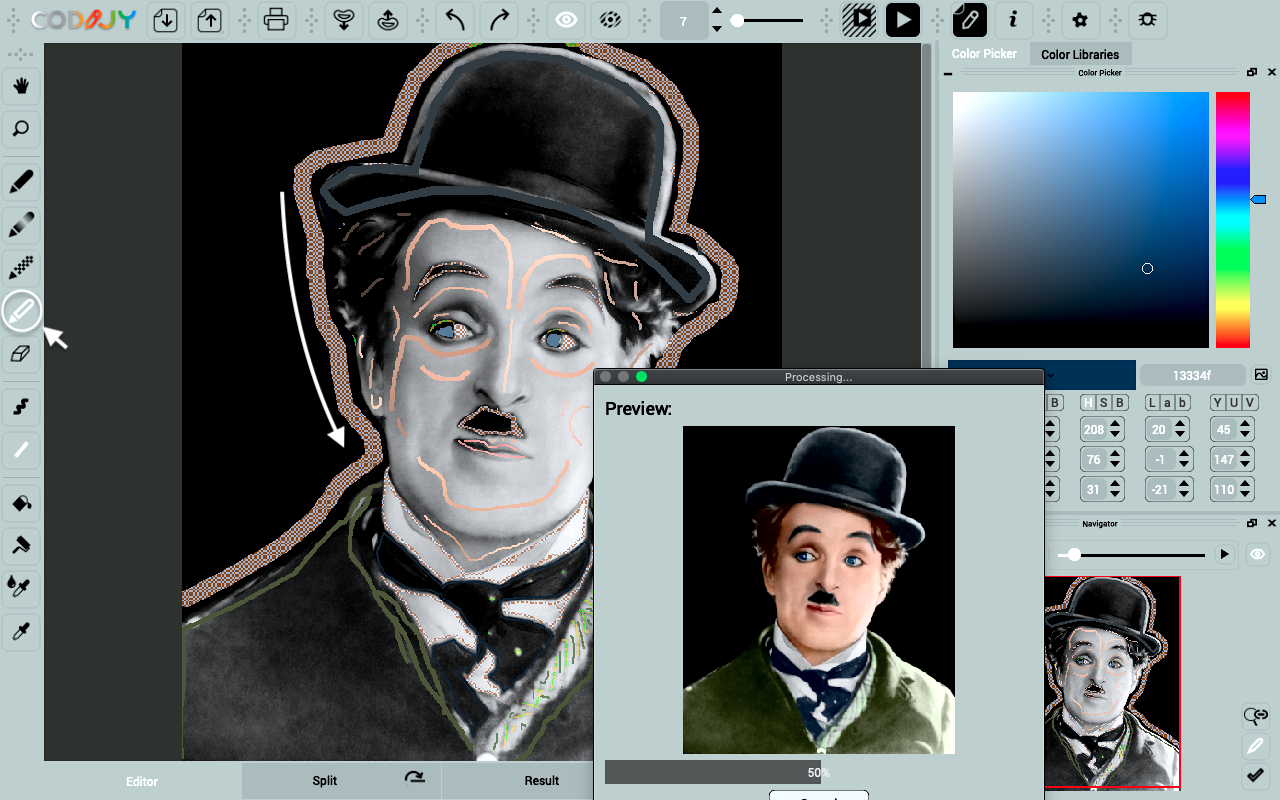 Decoloration mask is a red-gray pattern

.
Follow same rules as with drawing colors masks:
Step a few pixels away from the border. Outline all curves. Avoid stepping on the boundary. 
Decoloring black, white and gray objects
Objects that we percept as black white or gray are not always pure gray. In many cases they have the shade of reflecting colors in the neighborhood.
"Another example of using deep deep blue to make black objects pop in a photo…. The image here is from 1919 when President Woodrow Wilson let these soldiers go for a joy ride in the Presidential limo…." – Tim Wager, April 22, 2020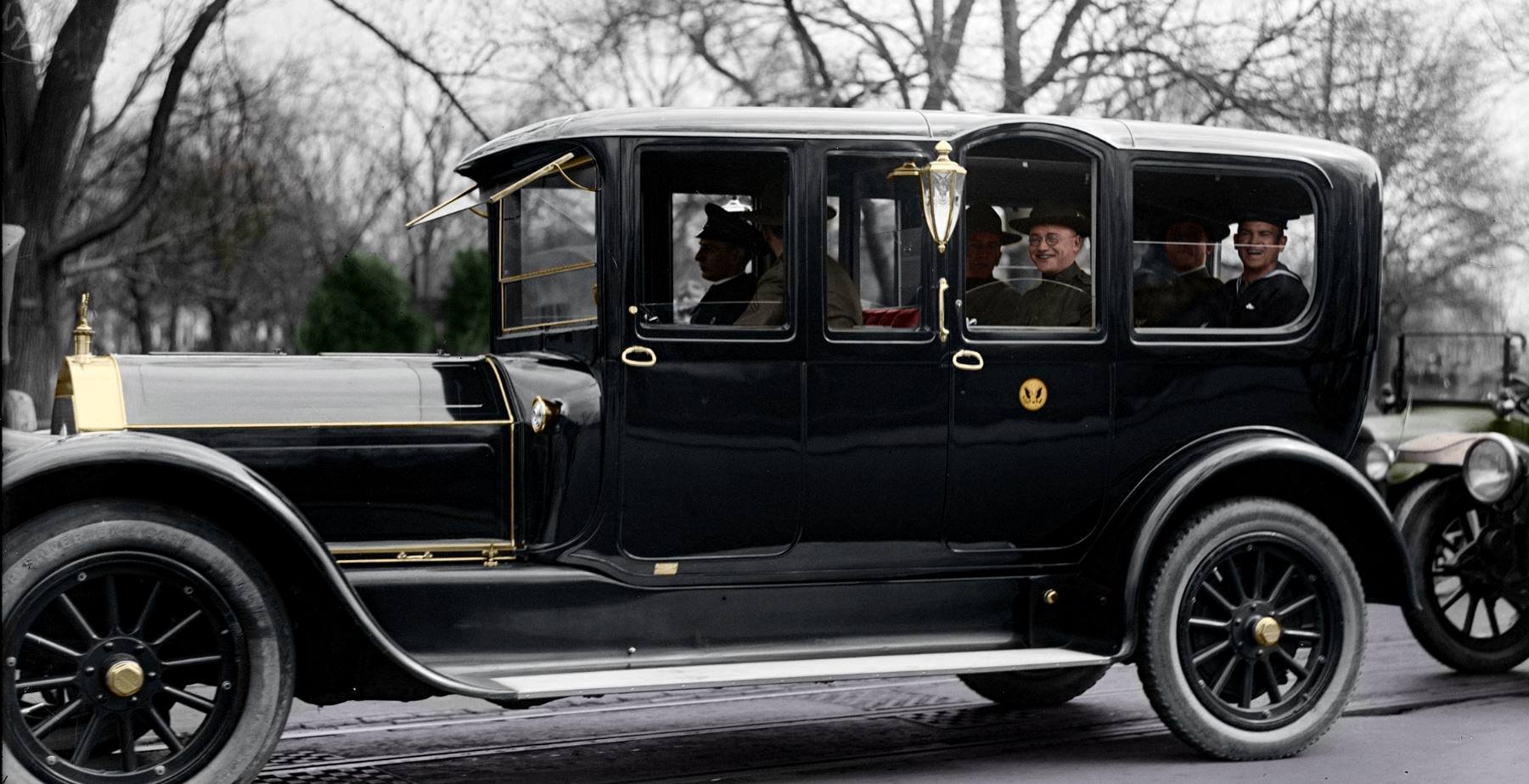 Remember that the professional version of CODIJY has a few libraries for "white objects" like Teeth, White Shirts and Eye whites. 
Here is an example of choosing the light pink tone for making the smile look white:
Use shades of other hues, unless you want to emphasize the object with a "partially-colorized" effect.