BLACK FRIDAY: 56% OFF THE LIFETIME LICNEsE FOr
Delight Yourself with a Thrilling Journey Back in Time!
easy start. no skills required!
Group portraits colorized by Tim Wager
CODIJY can produce images that, if sufficient attention is given to creating the mask, cannot be distinguished from actual colour photographs.
Ground-breaking Technology
Bring Past to Life with Magic Strokes
CODIJY presents a quick, intuitive colorization process. A few simple strokes will let Colorizer Pro realistically reproduce any surface and texture in your chosen colors.
Explore Every Historical detail
Smart border detection ensures precise colorization of the small elements, helping you to restore every detail of complex historical scenes.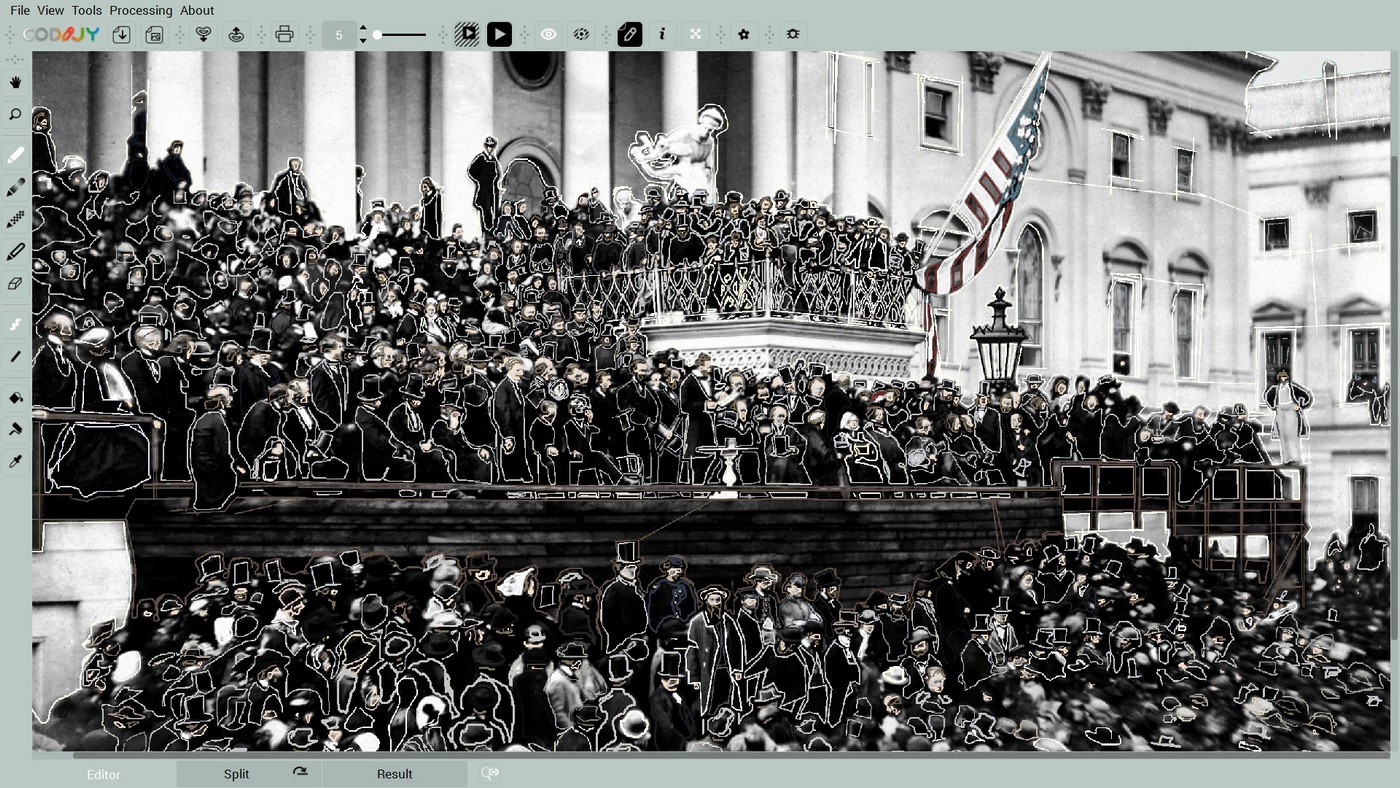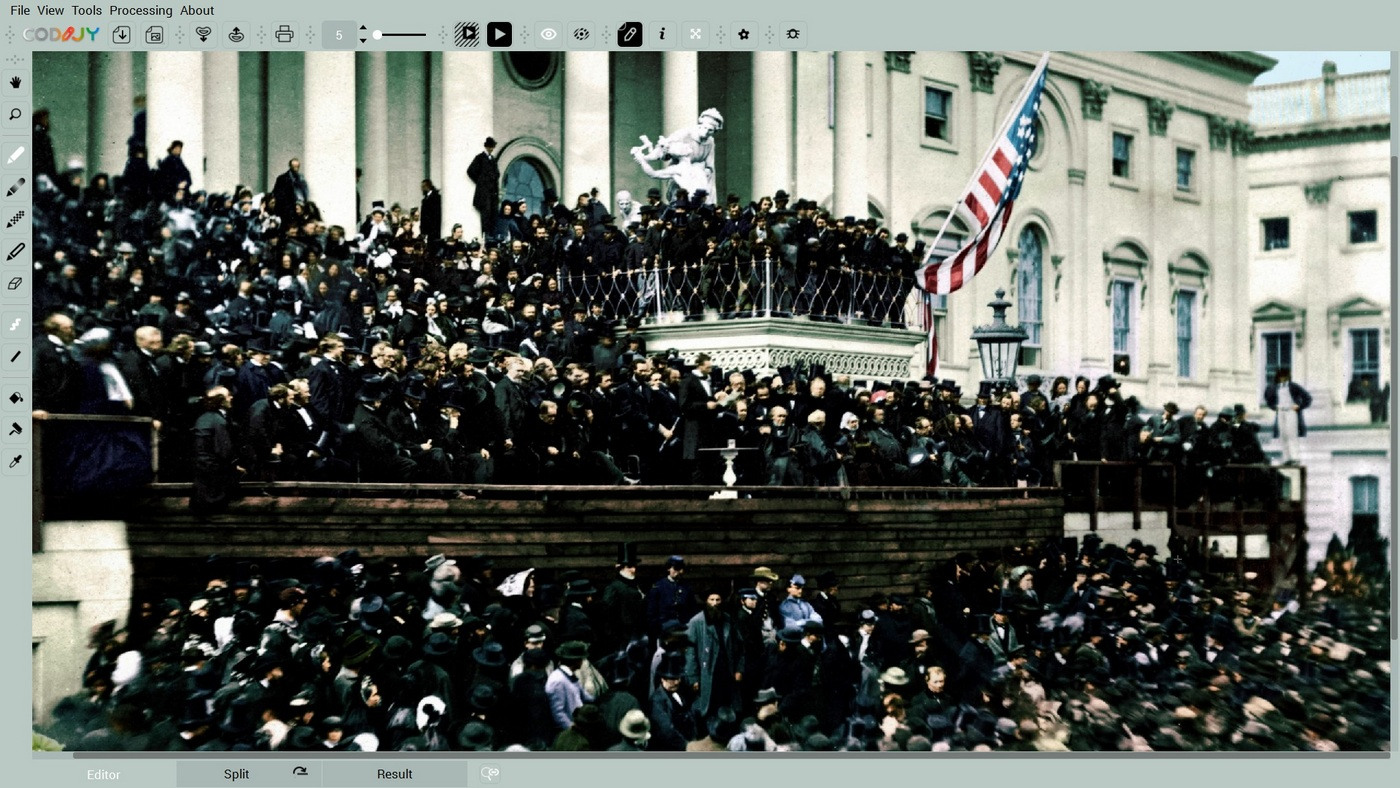 Lincoln's Second Inaugural Address. Colorized by Dave Davis
I find CODIJY absolutely intriguing, I think there is no other software as beautiful, simple and satisfying for someone like me who is at the beginning.
Immerse yourself in the atmosphere of days long gone! Enjoy every moment of this creative adventure, thanks to the  comprehensive colorization toolbox of Colorizer Pro!
No layers or complex controls. It takes a few moments to pick colors and apply them with the quick contours and lines!
100 thematic libraries, composed of 14,000 curated colors help  locate the best color matches on the fly!
Use gradients to apply realistic colors to the faces with just one stroke. Capture natural color transitions from the color photos.     
Instantly edit colors of the strokes! Adjust their Hue, Saturation and Brightness on the spot with smart HSB Repainting tool.
CODIJY offers a unique opportunity to preview colorized result in the real time, in the process of adding and editing colors!
Colorized Family photos, historical images, movie frames
For those looking to join the world of black and white colorist with minimal knowledge, this is the software for you... Within a few days of practicing and following the tutorials, you'll be coloring with the pros. I highly recommend this product.
I purchased CODIJY last Sunday and started learning Monday. It was trial and error but it has been immense enjoyable pleasure.
Try CODIJY Colorizer Pro and our colorization education! 
available for Windows & Mac OS
Image Source: Library of Congress. Restored and colorization by by Tim Wager.