Change Layout & Enable Toolbars
CODIJY interface may not look the same on the screens with large and small resolutions. Layouts allow the program to fit all critical tools onto your screen. If you find that any elements are missing, please refer to the below instructions.
You can restore Default layout, pick a new layout, enable top menu and change its brightness in Application Preferences (

or press Ctrl+K (Win) /Cmd + K (Mac))
Open the Tools tab. Select new layout, then press Apply. If the layout fits you, click OK.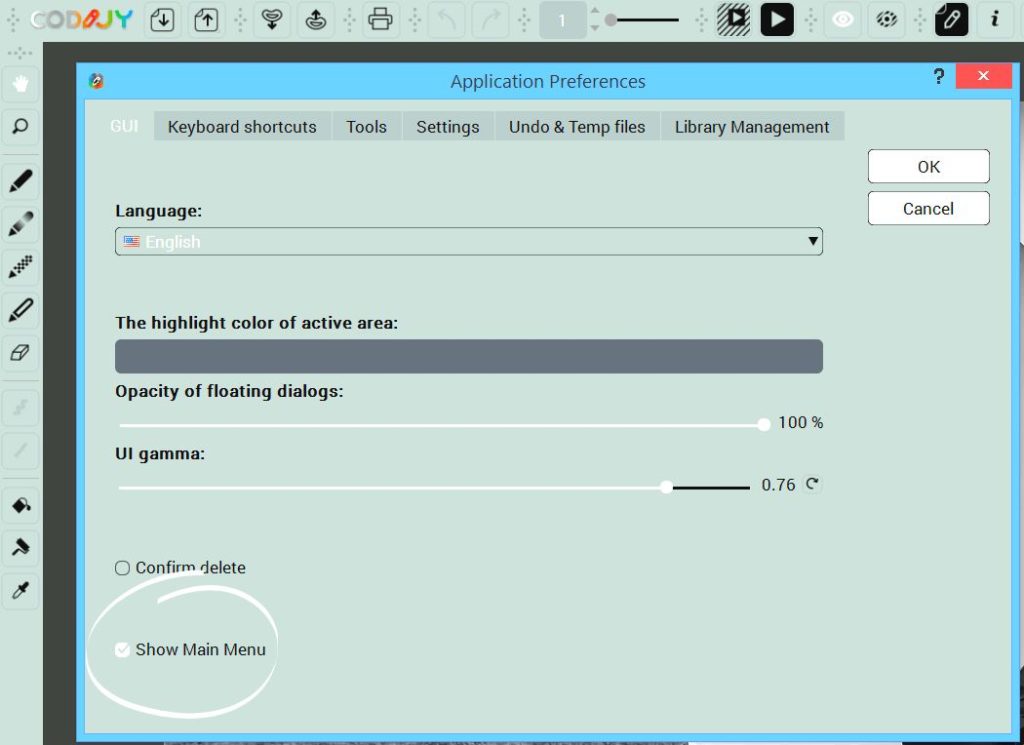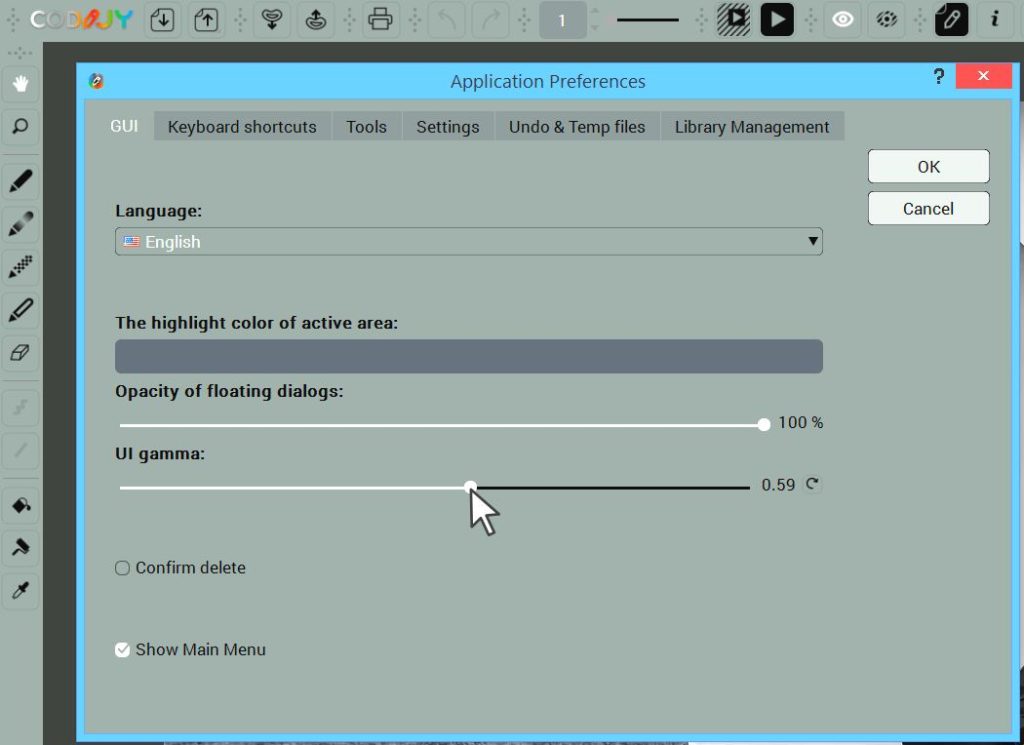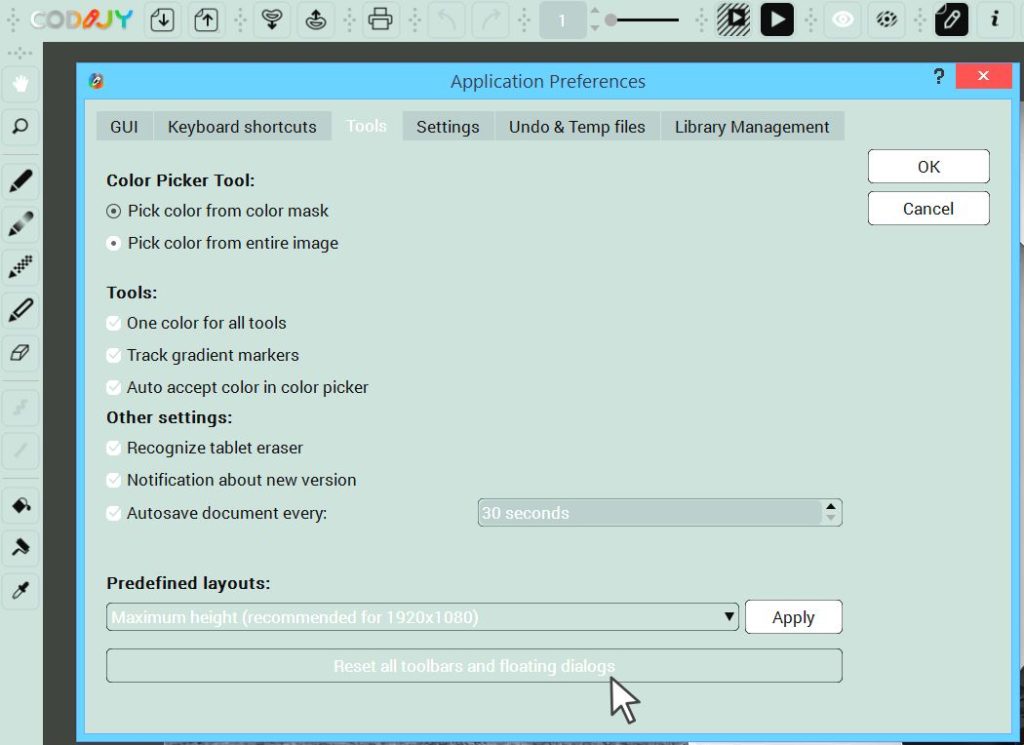 Enable Interface Elements
Access the list of missing elements by calling the context menu over the empty toolbar area.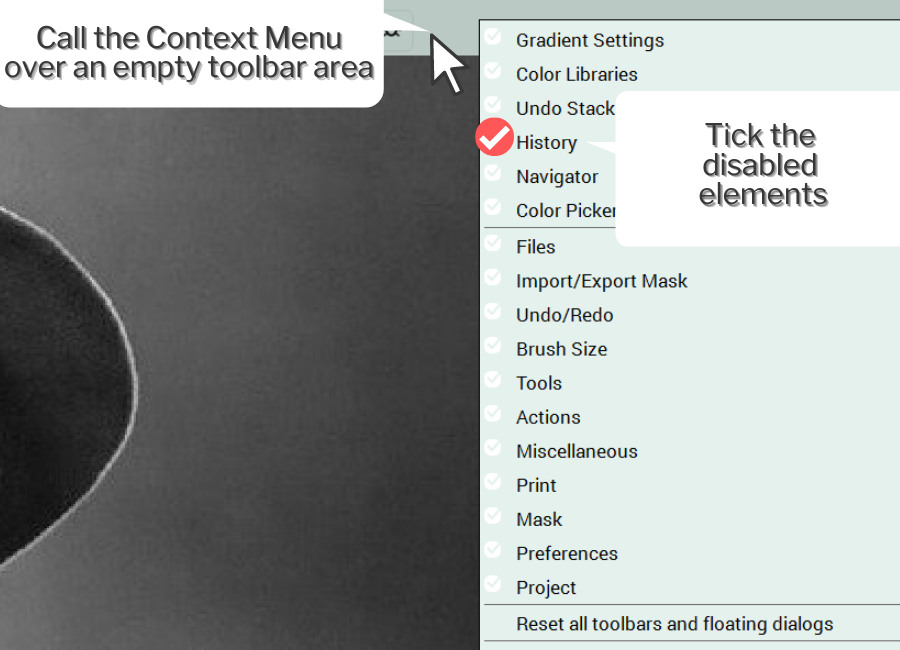 Alternatively, navigate to View-> Dock Windows/ Toolbars and enable the missing elements there.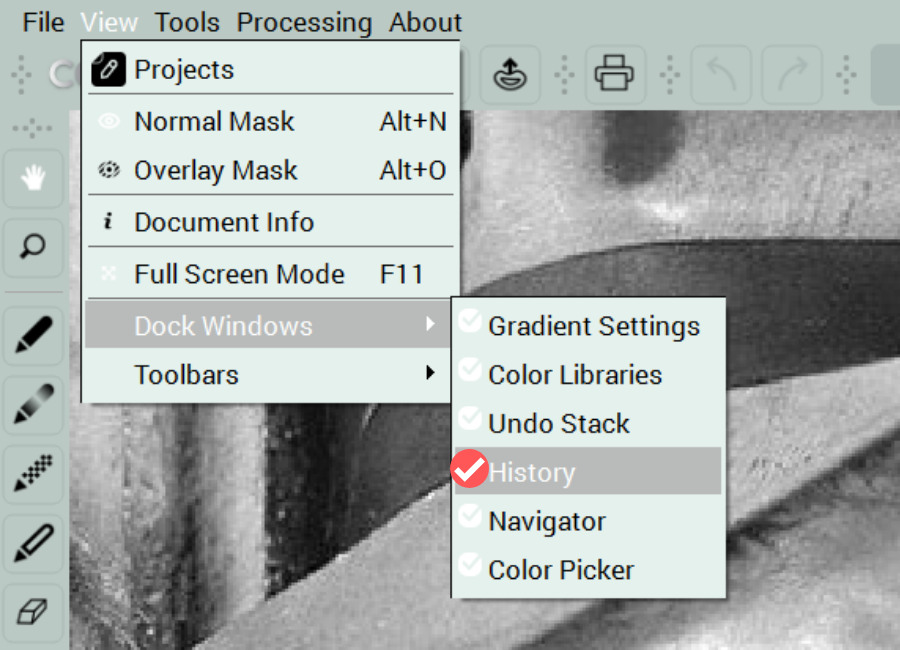 Try the magic art of photo colorization with CODIJY Colorizer Pro! Explore all its features for 15 days absolutely risk-free! Create superb colorizations and save them to CODIJY documents (*mgd files) without limitations. 
Explore all its features for 15 days absolutely risk-free! 
Available for Windows & Mac. Get the download links to your mailbox!   
(*) Watermarks will disappear from the colorized preview, after you open saved CODIJY documents in the registered version.