Author
Phil Johnson, CODIJY User & Community Member, UK
Thanks to Phil's dedicated work, we can still admire the grandeur of Witley Court in Worcestershire today, eighty years after the estate was destroyed by fire.
I am generally interested in England's historic buildings but I have a specific interest in Witley Court in my home county, Worcestershire.  Spectacular ruin is all that remains of of this impressive estate, which flourished in the late 19th and early 20th centuries but was destroyed in a fire in 1937. 
Witley Court ball room in the 1987 photograph.  It's the same now. 
This is the same view of its ball room photographed 17 years before the fire, in 1920. It will never be restored so… Codijy to the rescue….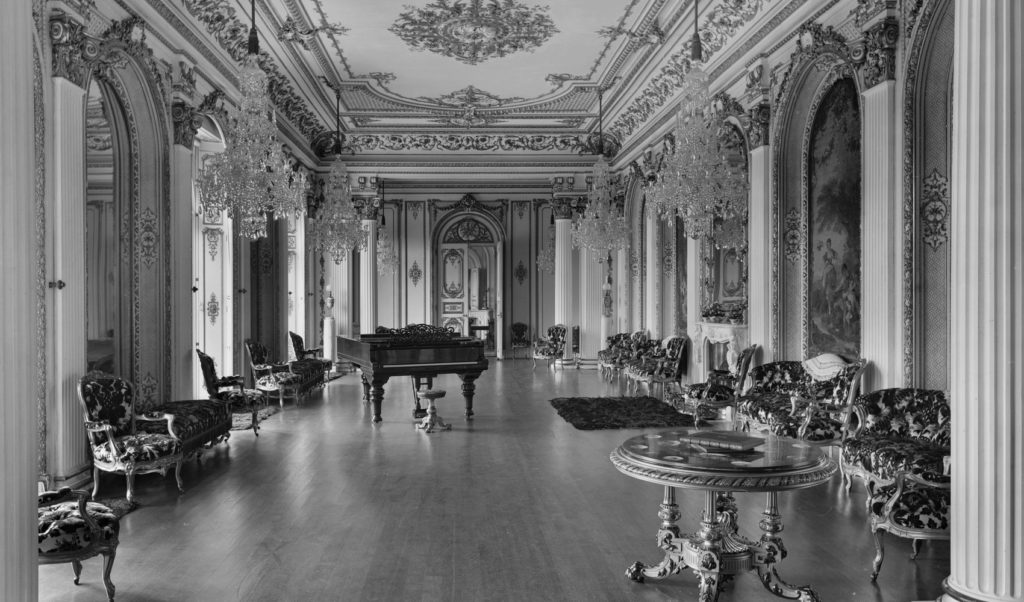 It took Phil 150 hours to recreate the colourful splendour of Whitley Court's magnificent interiors – a work of unparalleled dedication and commitment!
It is hard to underestimate the importance of Phil's project in preserving the history of Whitley Court and the effort put into this grand colour reconstruction project.