CODIJY Recoloring & CODIJY Colorizer Pro are editions of CODIJY colorization software.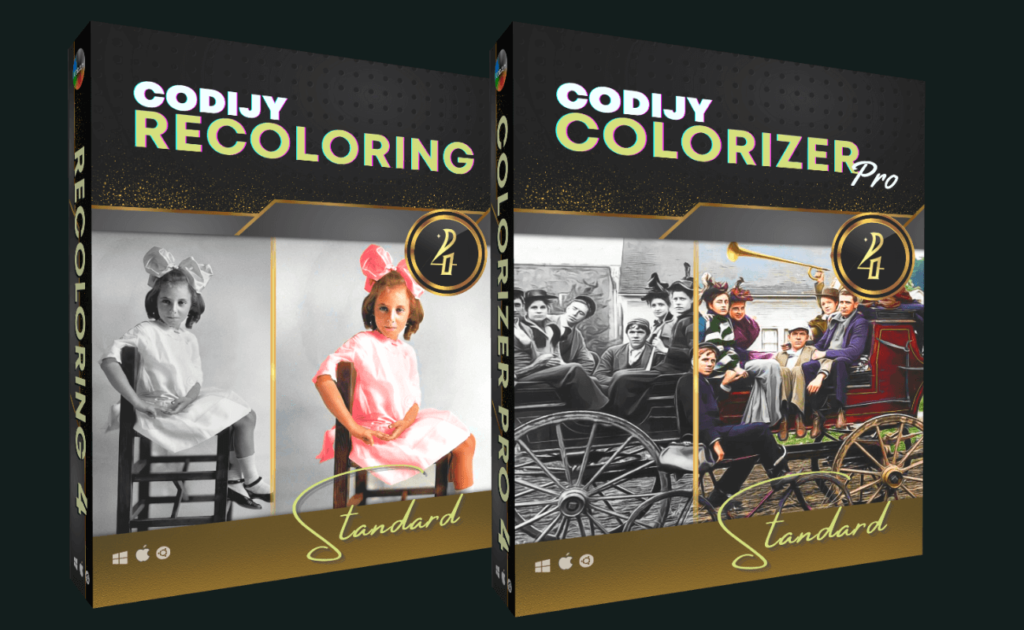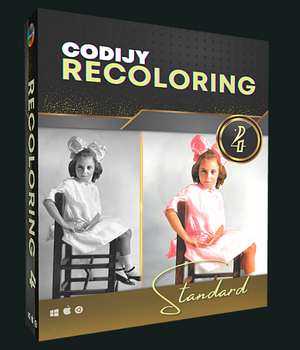 Basic version of CODIJY. Create awesome colorizations with little knowledge.
Core Toolset.
27 Basic Libraries.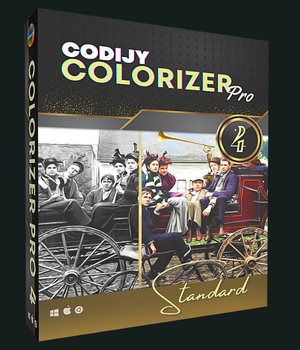 Top version of CODIJY. Colorize portraits. Save time on large scenes. 
Extended toolset. 
100 Advanced Libraries
Core Tools Available in both Editions
Both editions share same awesome colorization technology and all essential colorization tools that allow you to add photo colors with surprising ease!
Advanced tools in Colorizer Pro
CODIJY Colorizer Pro features the extended set of 100 Color Libraries. Also, you can build your own libraries, capture colors, gradients and preview color result in real time.
Compare Features Side by Side
| | Colorizer Pro | Recoloring |
| --- | --- | --- |
| Drawing Tools | | |
| Export/Import Strokes (Masks) | | |
| Advanced Color Picker | | |
| Color Libraries | 100 | 27 |
| Gradient Templates | | |
| Create/Export/Import Libraries | | |
| Add Colors & Gradients to Libraries | | |
| Color Capture Tool | | |
| Gradient Capture Tool | | |
| Color History | | |
| Export History to Library | | |
| Advanced Repainting | | |
| Full & partial Image Processing | | |
| Instant Preview Mode | | |