Objects like faces have unique pattern of colors. The Gradient Capture tool in Colorizer Pro lets you copy a matching gradient from a reference color image in just a few seconds. 
To capture a gradient, call the Gradient Capture tool from the Gradient Settings, open the reference photo, select the colors, and click Gradient Capture.
The gradient capture dialog features scaled preview (1), pin options (2), color reference and Capture Gradient button (4).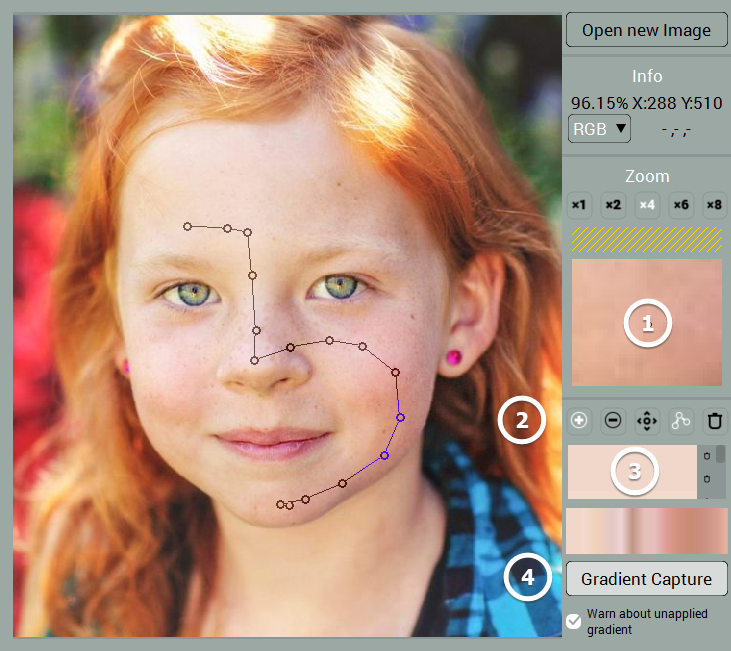 Besides adding pins, pin actions (2) include deleting and repositioning pins, as well as the Deleting Gradient command.
Alternatively, you can edit the captured gradient in the Gradient Settings by moving, deleting (right-click) or adjusting the tone of the pin in the Color Picker (mouse click).