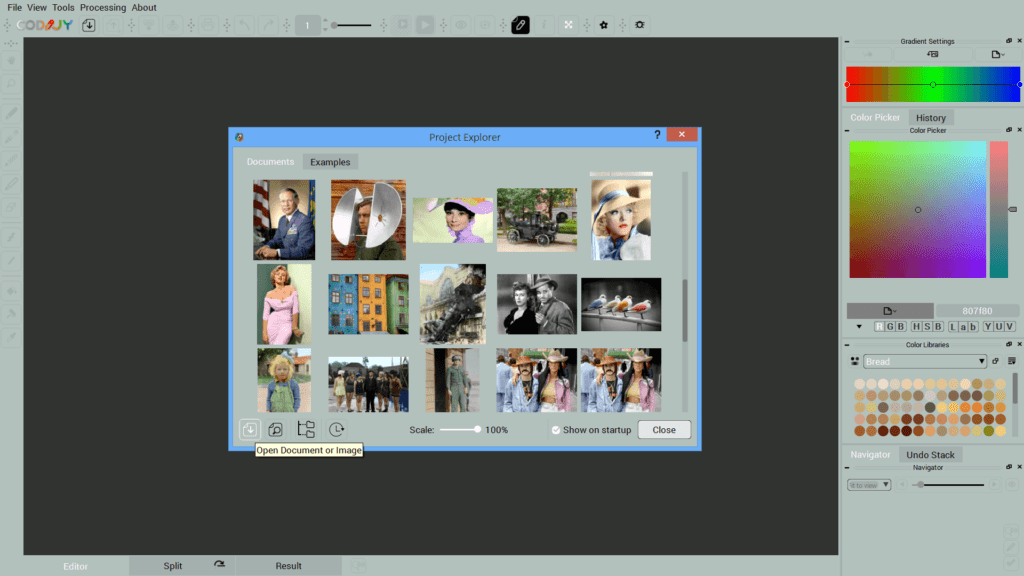 Open the image and get ready to colorization.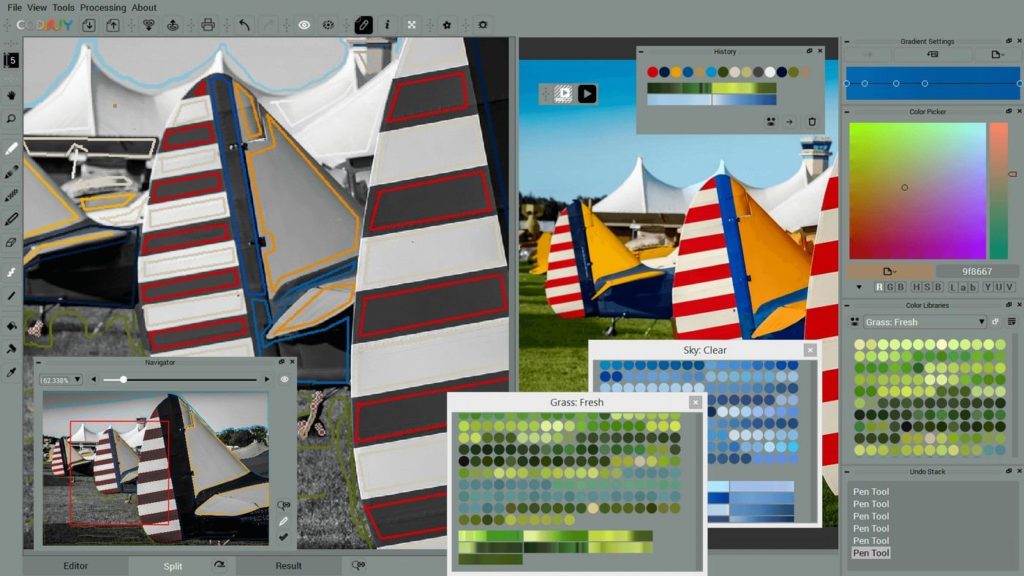 Learn how to organize a convenient workspace.
how to add, change & remove colors?
Get to know core techniques helpful for any colorization task.
video + tutorial + lesson
This basic example lets quickly get the idea of the colorization process in CODIJY. Choose between the 2-min. tutorial with a video and the start-to-to-finish version.  
how to enable instant preview
Learn how to set up and switch on the Instant Preview Mode to preview the colorized result in the real time. 
Adjust mask color on the spot
Learn how to use HSB and Regular Repaint tools to adjust and repaint colors of the image. 
how to colorize a portrait quickly
Learn starter-level tips and tricks of colorizing a portrait in CODIJY. Follow dietailed instructions with this training example: 
How to add masks to facial features, hair, etc?
Make acquaintance with portrait Libraries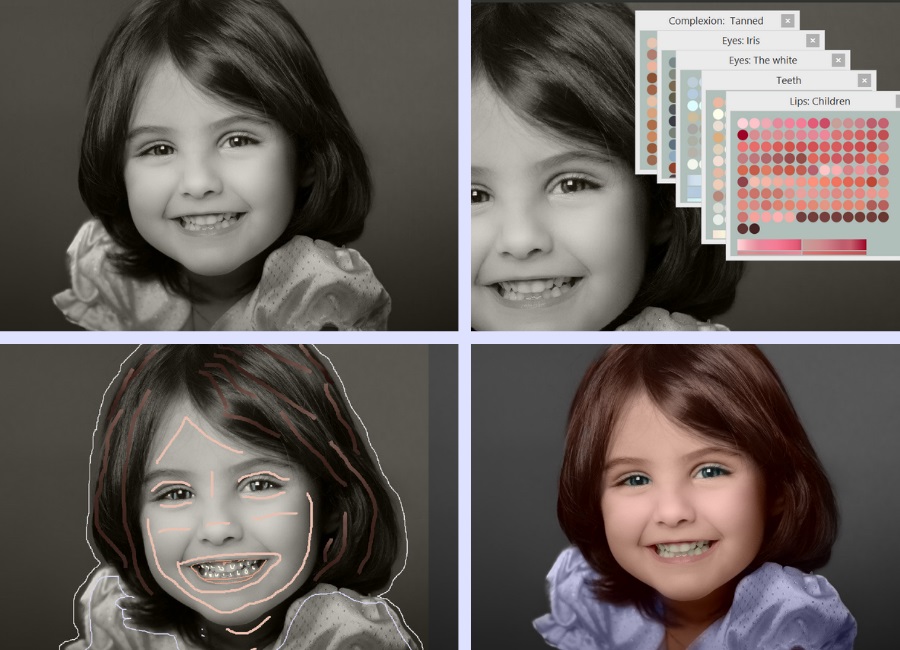 capture gradients for portraits
Watch how to capture live gradients from the color images and apply them to the facial features quickly. this techniques allows to add multiple colors with a single stroke. 
Watch an example of using the protection pen to protect the photo areas from colorization. This allows you to recolor the unprotected areas.