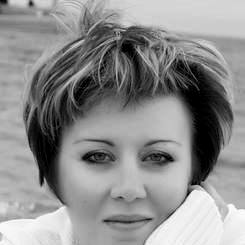 Author
Vera Zvereva, Colorizer, CODIJY
Learn to apply natural tones to the complex surfaces. 
The majority of surfaces you will deal with, require applying more than one tone. If the surface is not flat,  has some highlights or  shadows, you will need to use several tones to make its color version look realistic.  You don't have to look for the contrasting tone outside your work. By adjusting the primary color you may easily obtain the a natural palette of shades for such objects.  
In this simple example, we will learn how to make a simple flower petal look realistic with a combination of tones.  
Download the file and complete the entire flower to practice this technique! You will find the colors used to colorize this example in the History of the document.
To start with, we will outline the flower and add the celestial hue of blue to the background.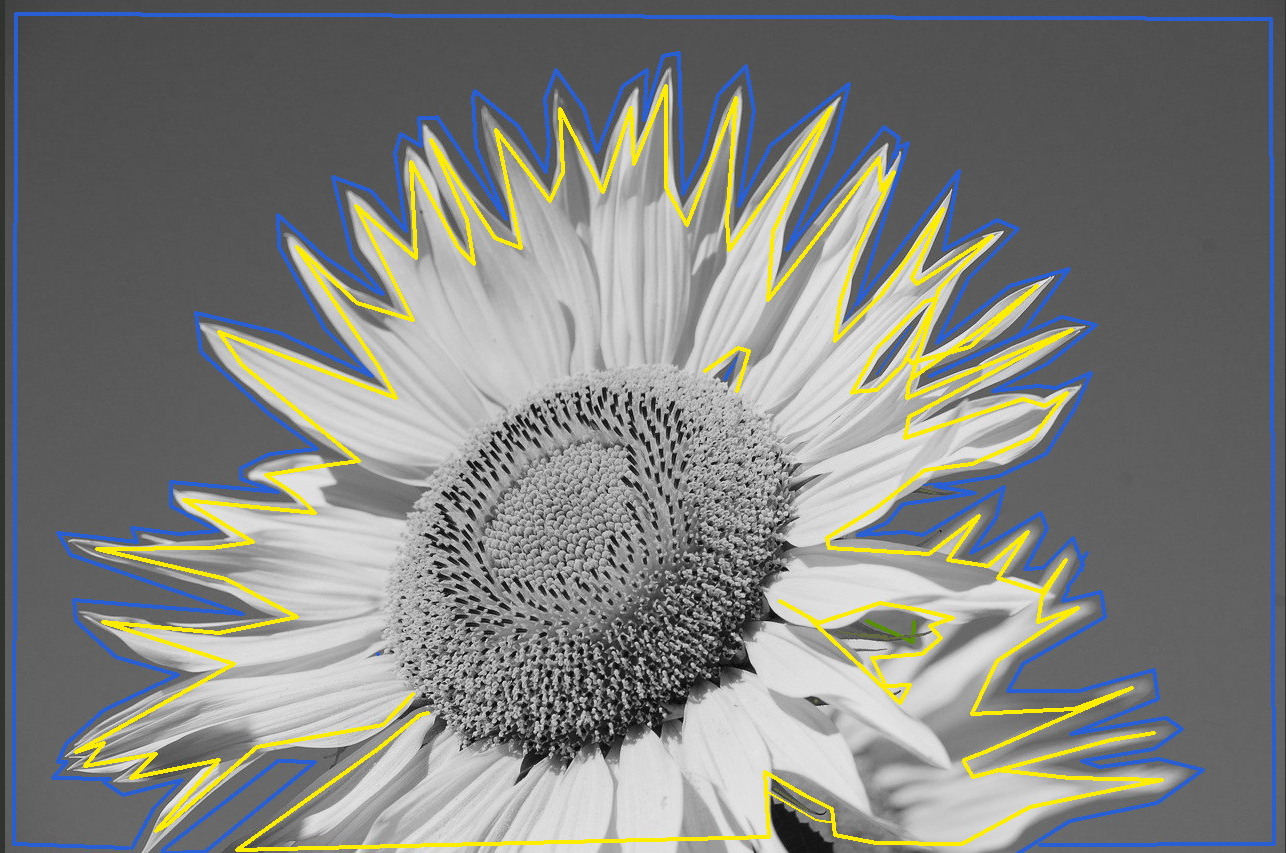 The program has accurately applied the selected tones to the outlined areas. However, you may notice that the flower looks somewhat unnatural. In particular,  the flower petals have not acquired the shades typical for the objects under the natural sunlight. Let's find out why.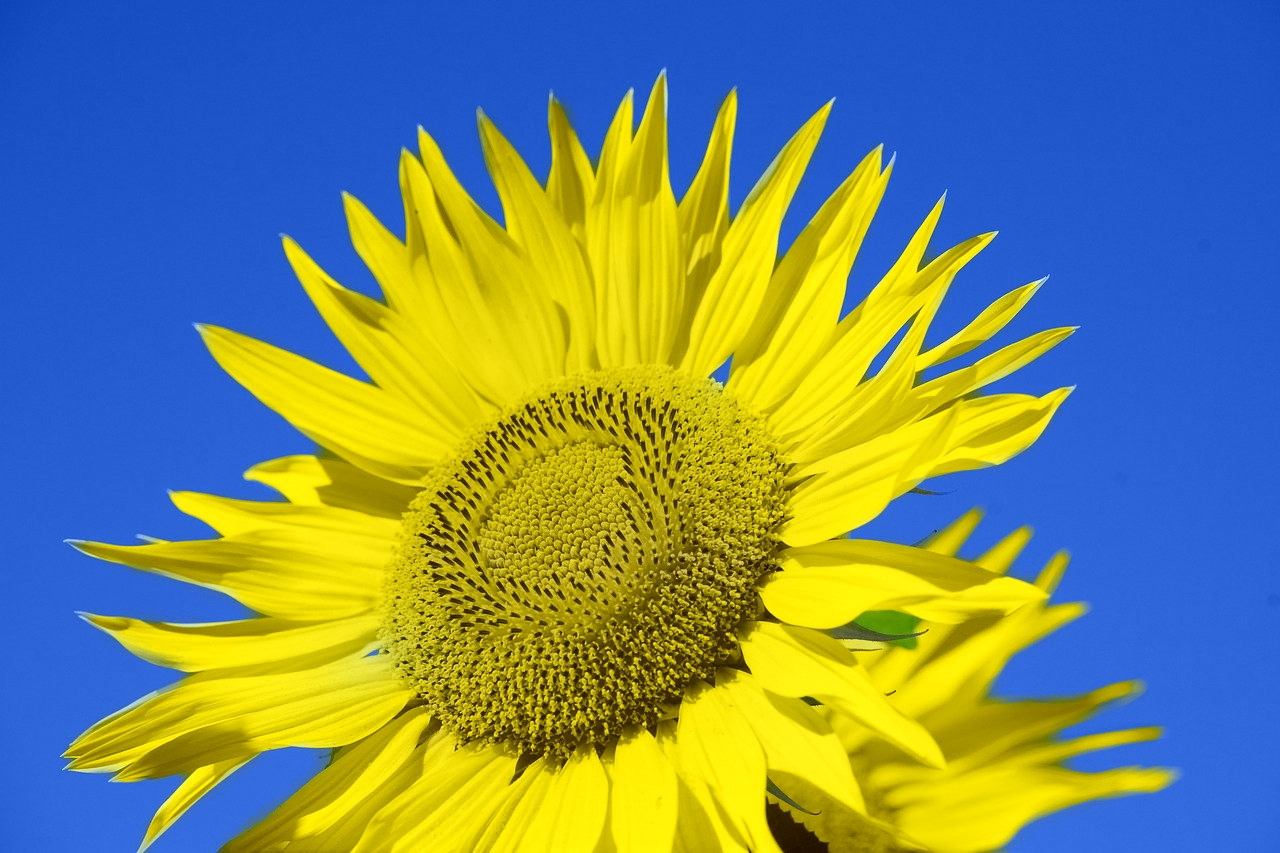 To prove this, let's compare the tones of its shade to the related tone in the sample color photograph.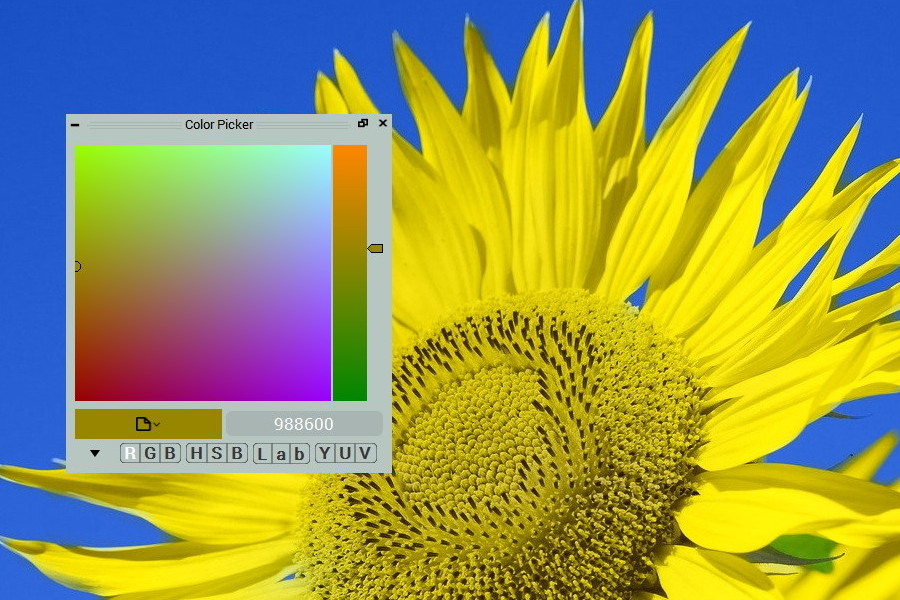 In the real life the tone of the shadows on the petals is orange.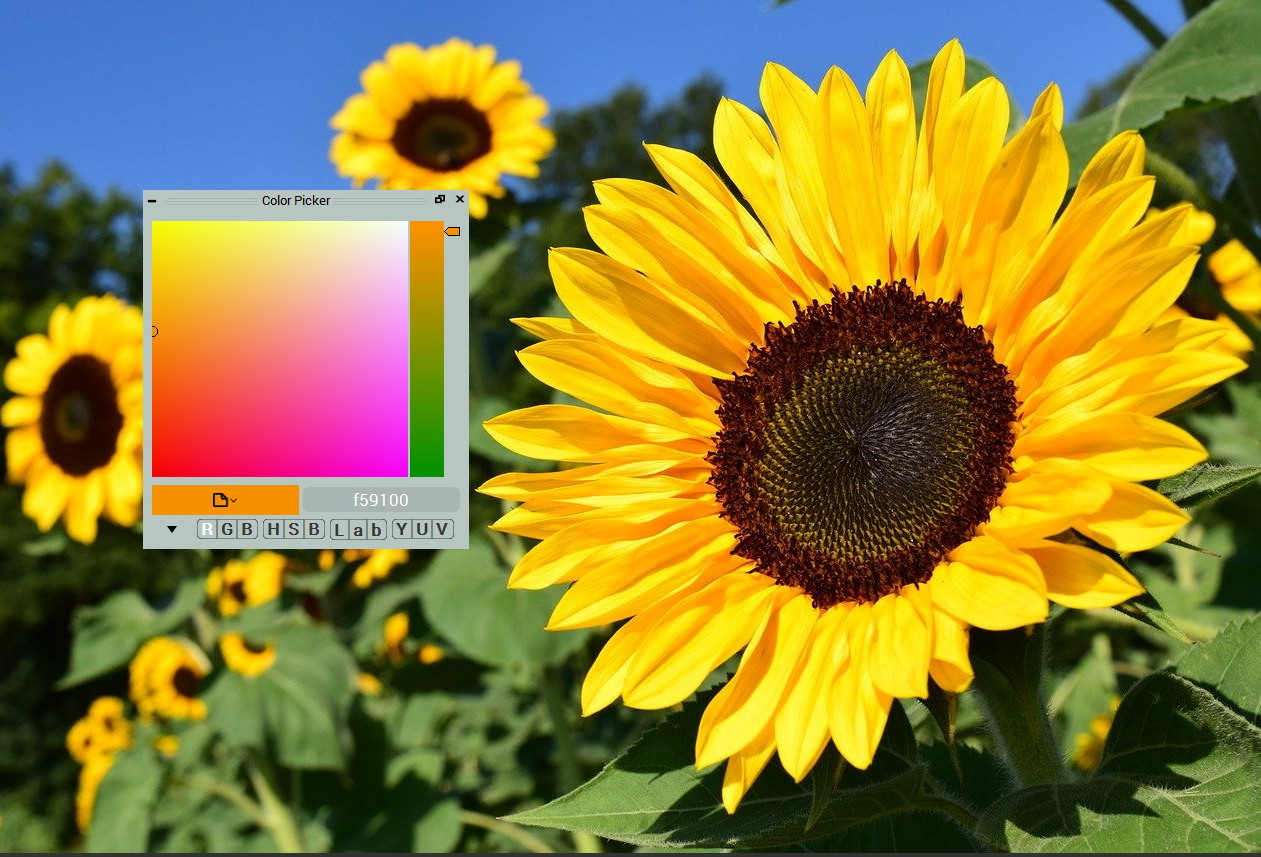 Applying tones to the shades
Lets make an experiment and apply same "orange" tone to the shadows and furrows on the petal's surface. As you can see, the shadows of the petals has now acquired the natural tone. At the same time, the surface furrows has become unnaturally orange.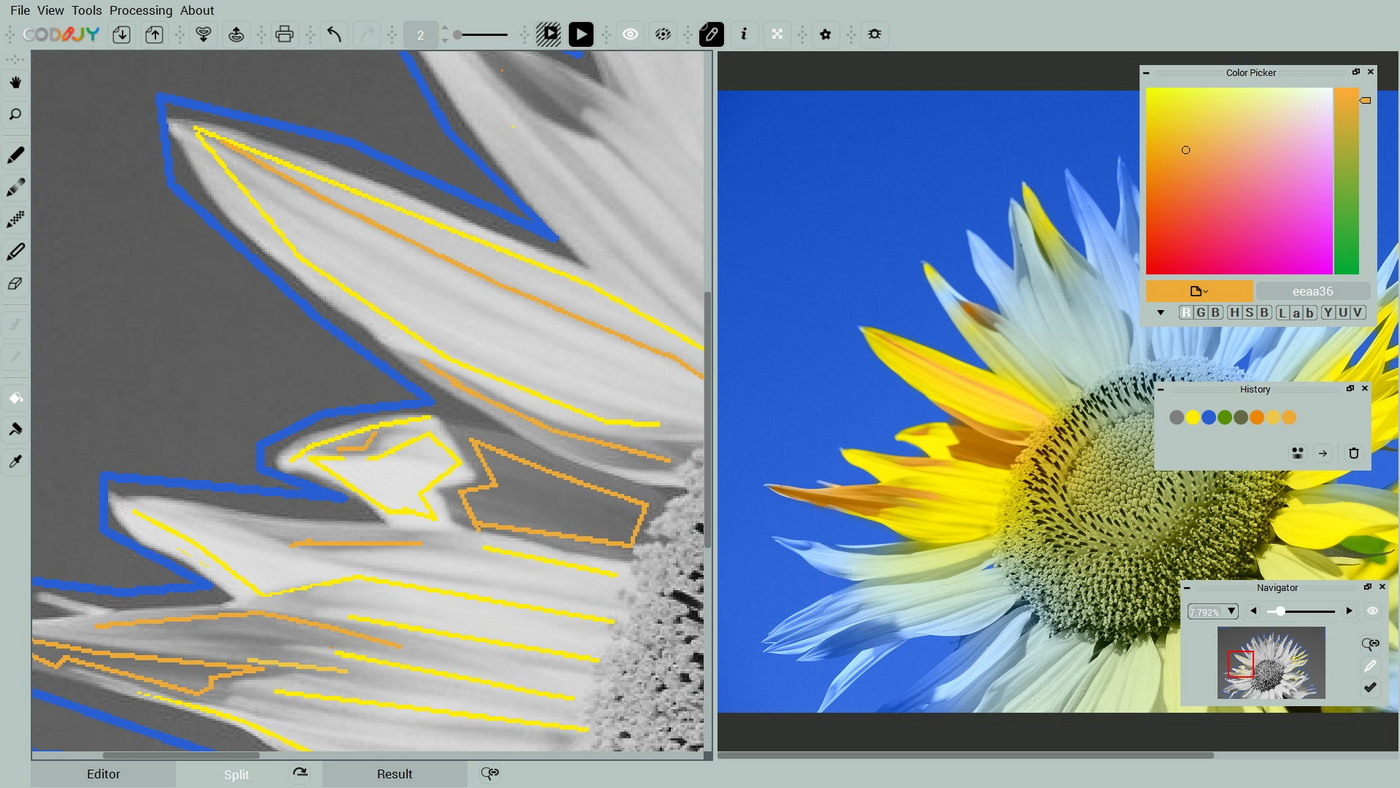 To fix this we will adjust the tone of the masks over furrows using the HSB Repaint tool.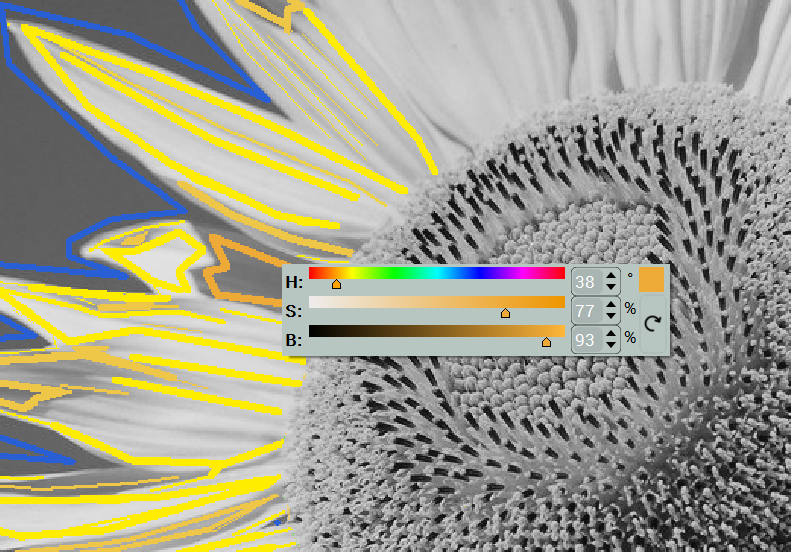 Adjusted  the Hue towards the "yellow" (H 38 -> 46) and decreased its saturation (S 77 -> 69).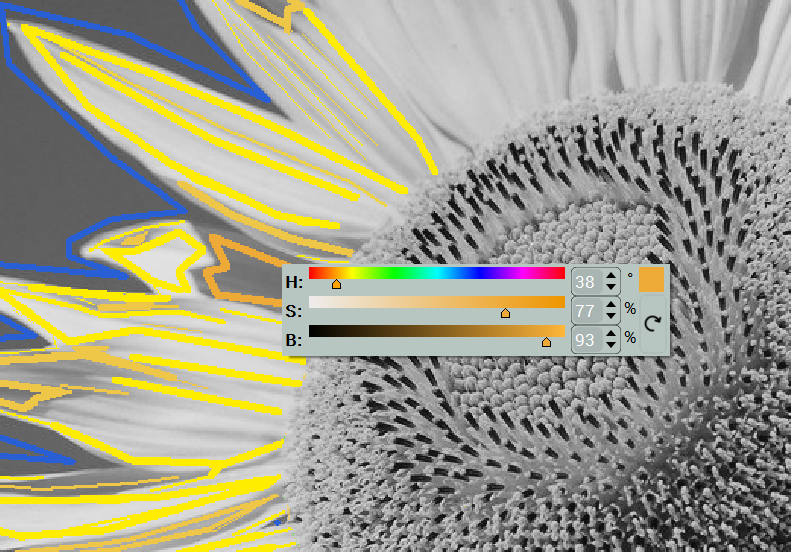 By running this experiment we have obtain the tone, that would allow us achieve the realistic result.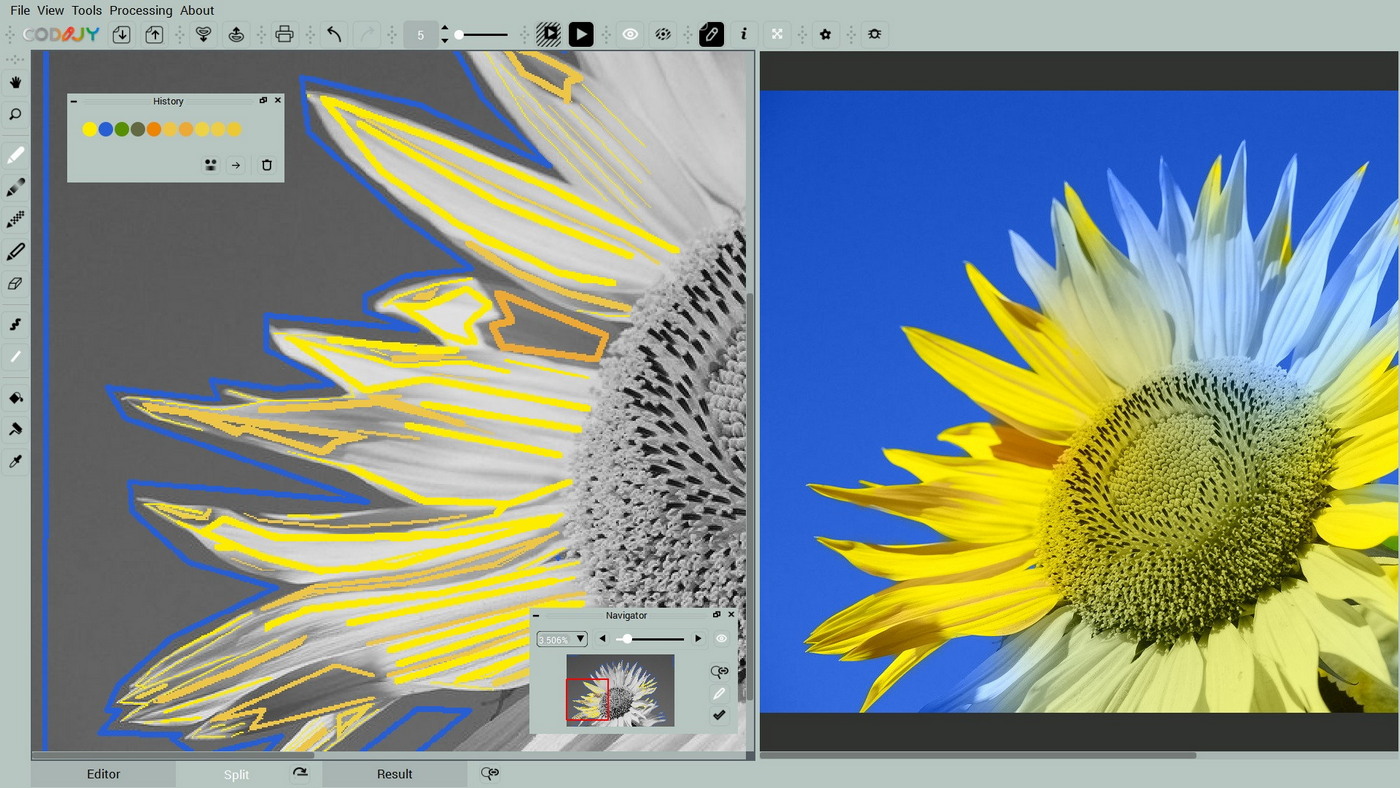 We will remove colors from the part of the image with the protection mask to demonstrate the natural vibrancy of the result achieved, when you use multiple tones.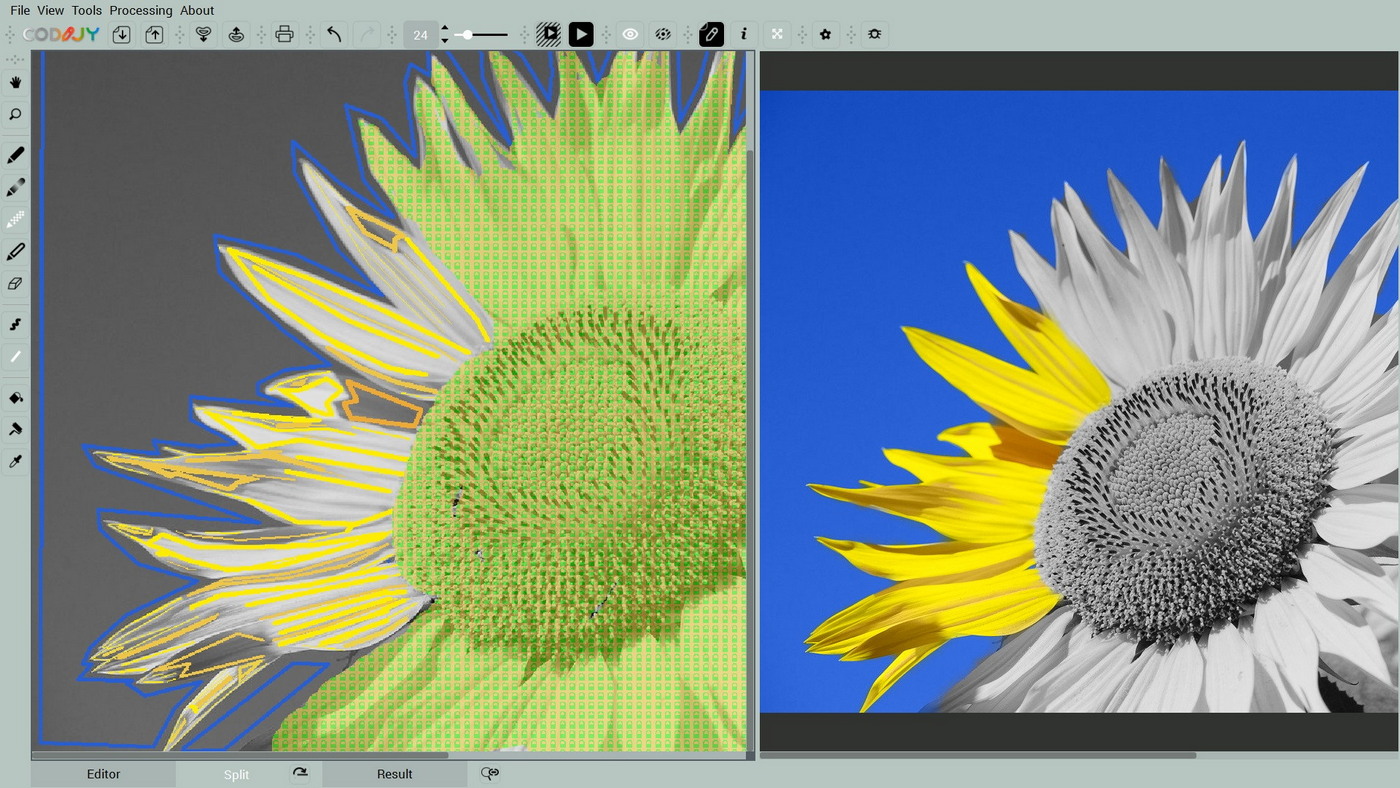 Try the magic art of photo colorization with CODIJY Colorizer Pro! Explore all its features for 15 days absolutely risk-free! Create superb colorizations and save them to CODIJY documents (*mgd files) without limitations. 
Explore all its features for 15 days absolutely risk-free! 
Available for Windows & Mac. Get the download links to your mailbox!   
(*) Watermarks will disappear from the colorized preview, after you open saved CODIJY documents in the registered version.