Select the Drawing Mode and Brush size
Enable the Pen tool

 (P).  
As most of the areas in this example have curved edges, switch to the Freehand

(F).
Set Brush Width to 5 pixels. The strokes will be visible and easy to click in this image size.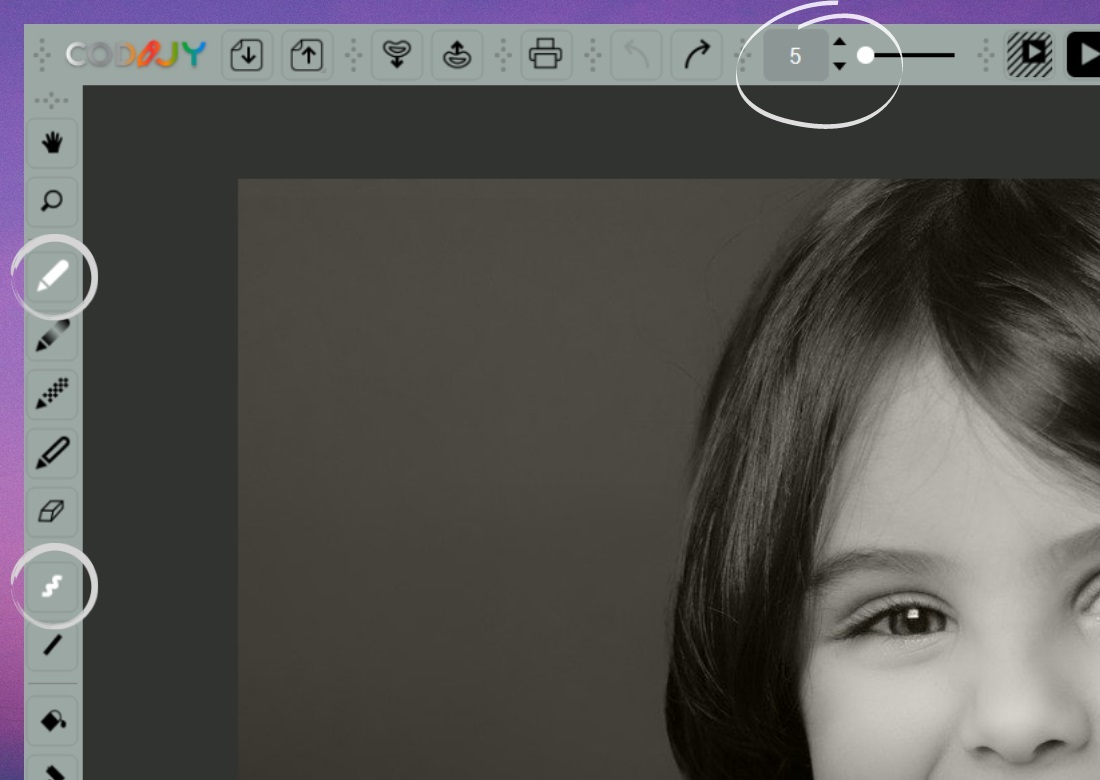 In some layouts, the Brush Size toolbar may be docked to the left-side area.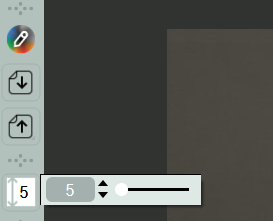 There are two ways to pick colors, when you follow this tutorial:
1. If you have Colorizer Pro Installed, pick colors from the related thematic Libraries (1). We will show you which library to open before each step.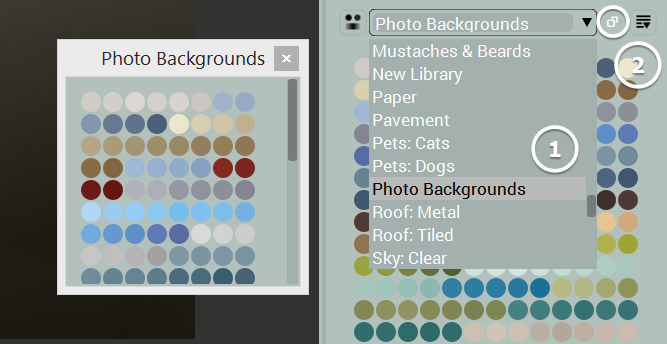 Note that you can open one or several Libraries in the floating windows (2).
2. If you work with CODIJY Recoloring, use Colors from the History one by one.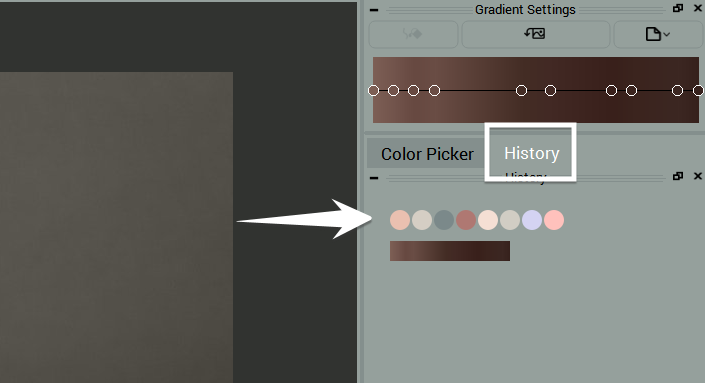 Now you are ready to proceed to drawing masks!