Let's apply color masks to colorize the girl's face, hands, dress and the backdrop.  
Select a pale tone from the Complexion: Tanned Library. More saturated tones help deepen the colors of the shadows. 
Overall, CODIJY Colorizer Pro offers palettes for 7 types of skin complexion.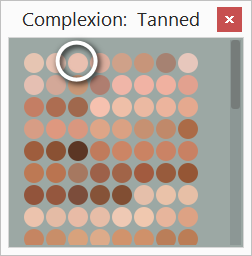 Draw strokes close to the facial contour, hair line, dress and backdrop. Outline the mouth and the cheeks to prevent their colors from spreading over the face.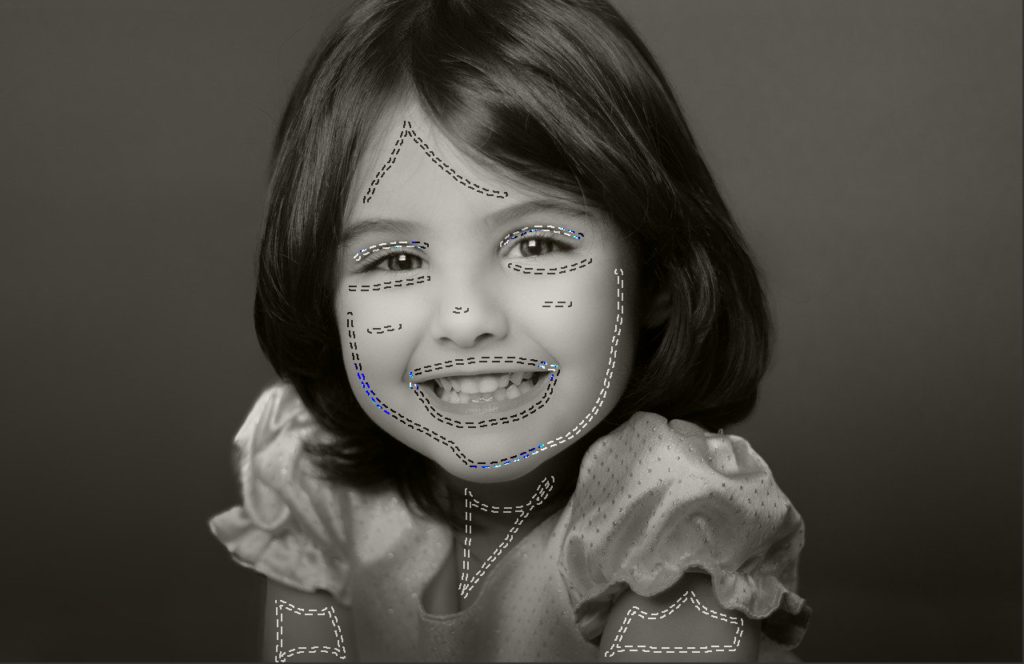 Here is what the drawing process looks like:  
Use Image Navigator to zoom in the image and then drag the selection box to the eyes.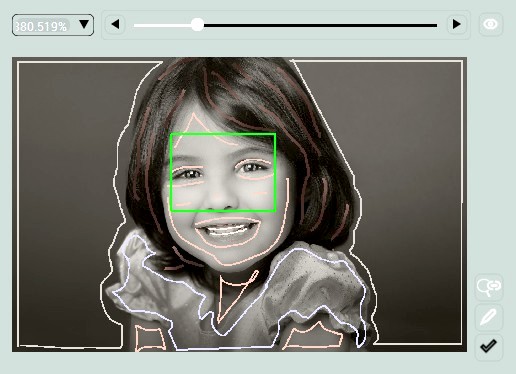 Open the Eyes: Iris Library and the Eye Whites Library. 
We will use pale-beige tone for the eye whites, to avoid unnaturally blue eyes.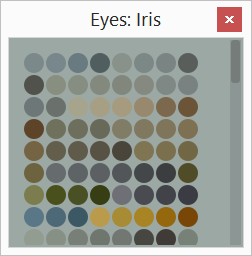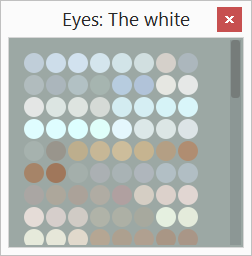 Add colors with a dot or a tiny stroke. When you colorize the small-size areas there is no need to draw outlines – the border detection will do a good job in recognizing boundaries.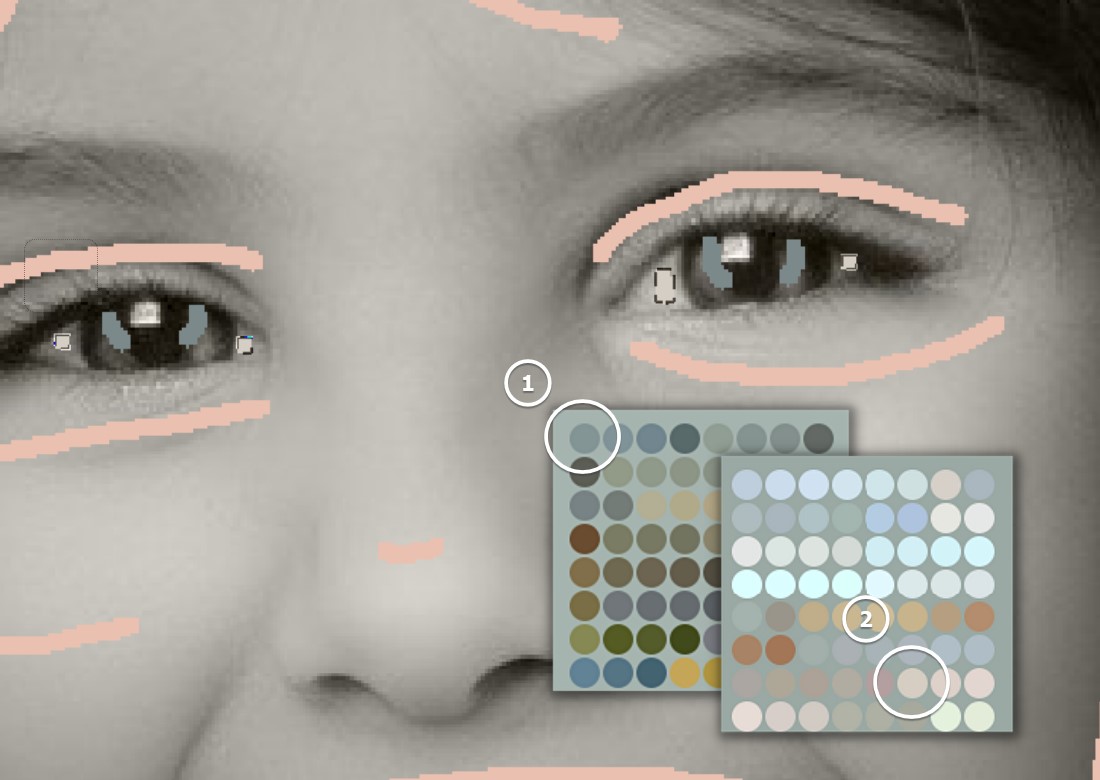 Open the Lips: Children Library and the Teeth Library. 
We will use light-pink tone for the teeth to make them natural.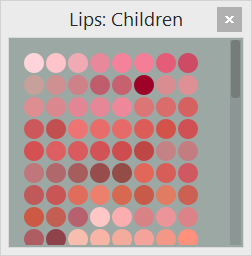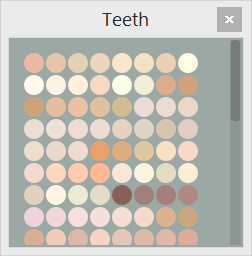 Teeth, like other "white" tones of the human face almost always are light beige or light pink.  Avoid using pure white, blue or color protection /decoloring strokes over eyes and the teeth.  
To outline the lips, minimize the brush size to 1 pixel. You can do this, by calling the context menu over the image in the editor.  Make sure to outline the gums, close to the edge, in order to mark up the blurred border clearly.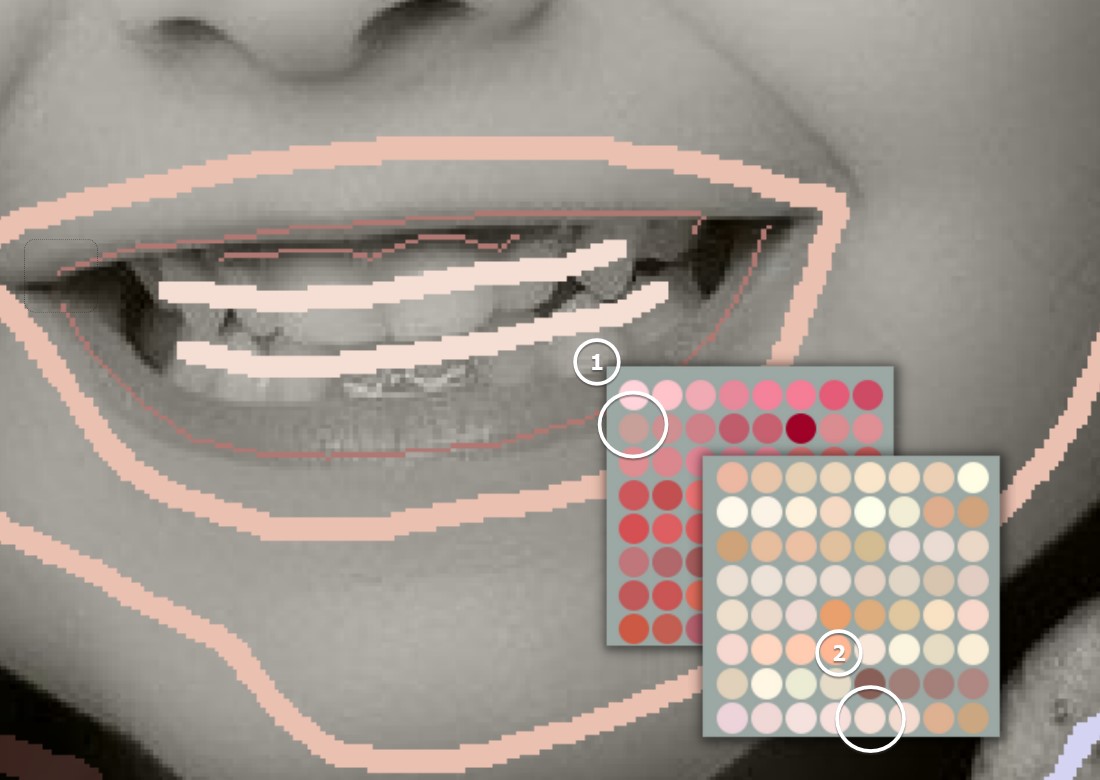 Open the Fabric: Miscellanea  and Photo Background libraries. 
Select the color you like.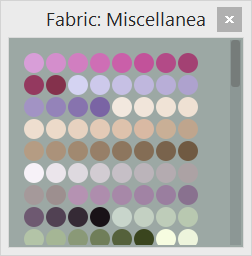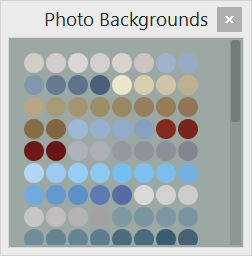 Draw the contour around the girl. Switch to the Line Mode 

(L) to draw lines along the edges of the photograph quicker. Next, outline the dress with the color of your choice.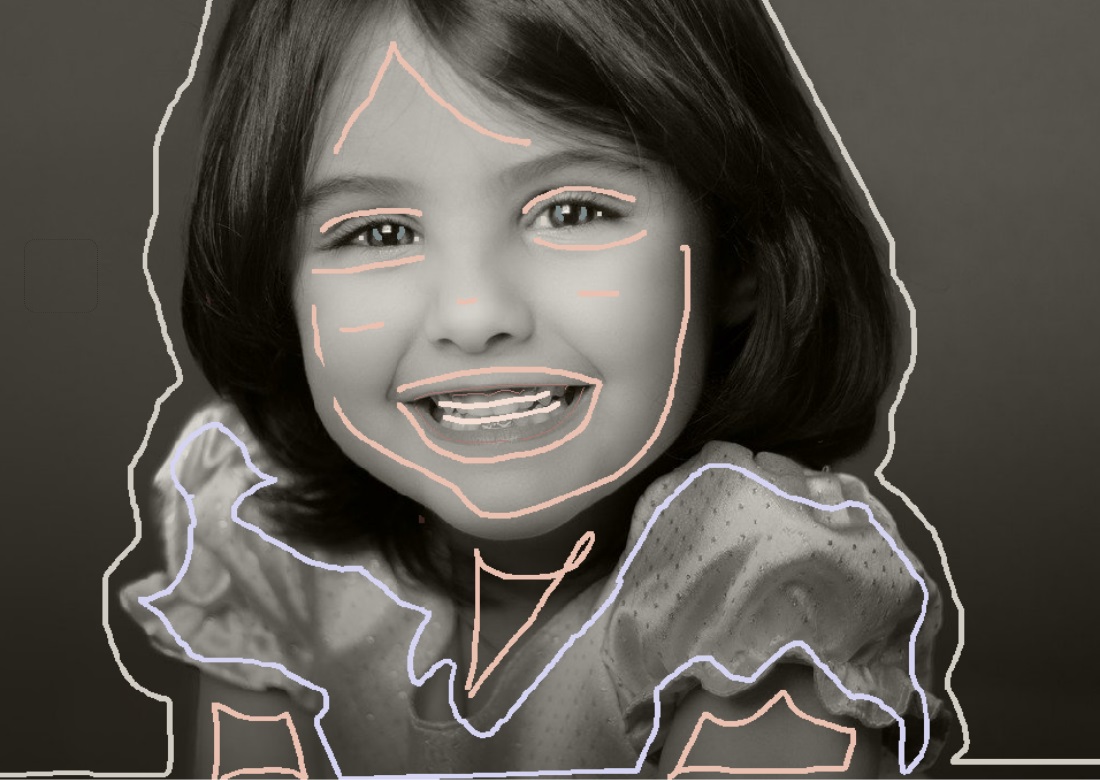 We are done with all major zones in this photograph. Let's generate the color preview and check the result!