On the right sidebar you'll find a window with curated palettes called Color Libraries. The Color Libraries provide a robust selection of hues in popular themes and subjects. The colors in each library were pulled from color images.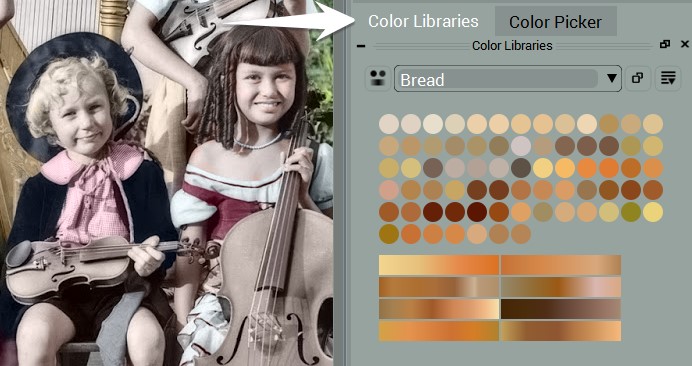 Libraries speed up photo colorization considerably.
Colorizer Pro includes 100 libraries with an extended selection of themes and their variations:
Portraits: complexion, eyes, lips, teeth, hair, clothes, jewelry, military uniform, furs etc.
Natural objects: sky, clouds, water, foliage, ground, grass, desert, mountains, flowers etc.
Streets: car paint, walls,  roofs, doors, pavement, city lights 
Materials: leather, straw, stone, fabrics, paper, glass, metal, wood etc. 
Animals: cats, dogs, horses, birds etc.
Food: bread, meet, fruit, vegetables
Space: solar system, outer space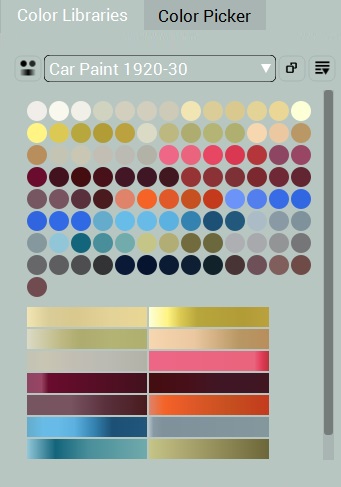 Here is the comparison of the Color Libraries related features in CODIUY editions.
| Edition | Colorizer Pro | Recoloring |
| --- | --- | --- |
| Color Libraries | 100 | 27 |
| Gradient Templates in Libraries | | |
| Create/Export/Import Libraries | | |
| Add Colors & Gradients to Libraries | | |
| Export History to Library | | |
Select a library by scrolling the drop-down list or by typing the first letters of its name. 
To keep the libraries at your fingertips, open one or more Color Libraries in the floating windows by clicking the icon to the right of the drop-down list.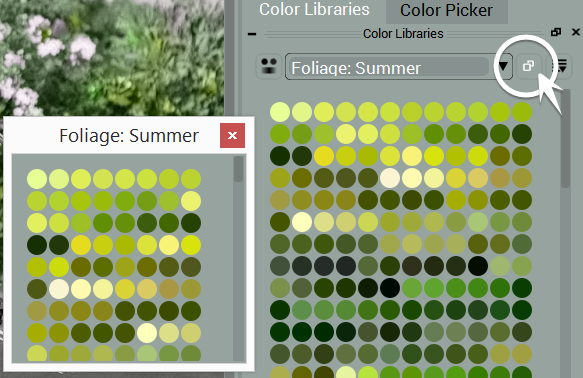 The gradient templates are located below the colors. Click the icon on the left to toggle between gradient-only and color-only views.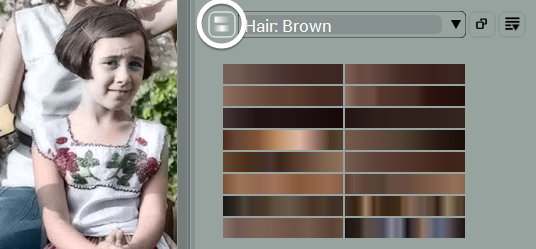 If you want to create your own libraries share or import libraries in the Pro version, access the relevant commands from the drop-down menu on the right.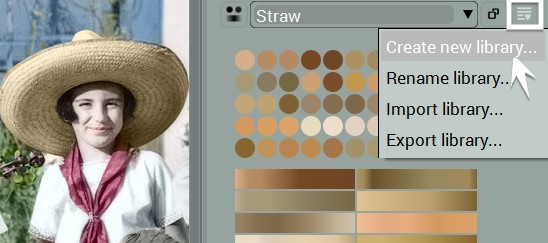 When you decide to add a selected color or gradient to the custom library, Colorizer Pro prompts you to create a new library. 

Tip: You can delete custom libraries in Application Preferences under the Library Management tab.