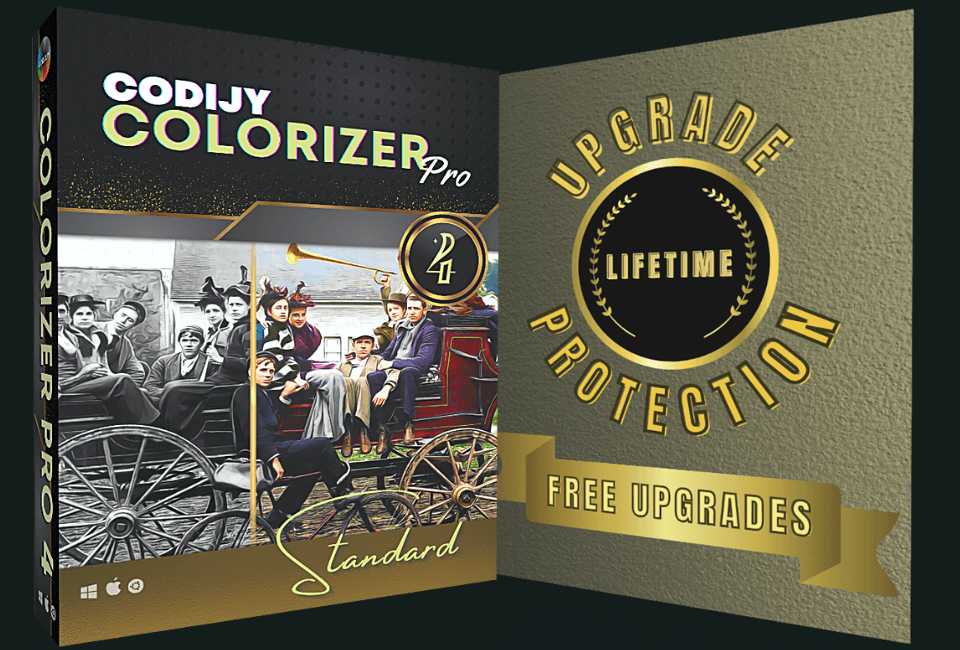 Pay once. Enjoy all essential tools for lifetime. When a new version (4.x, 5.x, 6.x) is available for free download, you will receive an in-app notification.
CODIJY Colorizer Pro 4 Plus Education Pack includes: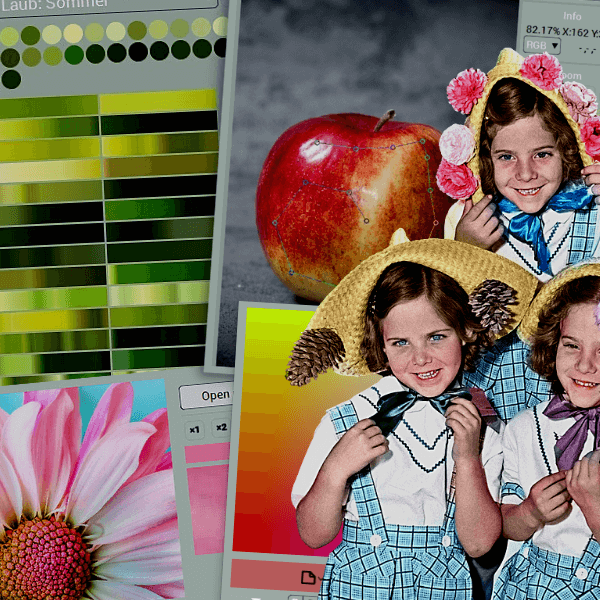 Advanced toolbox
100 color libraries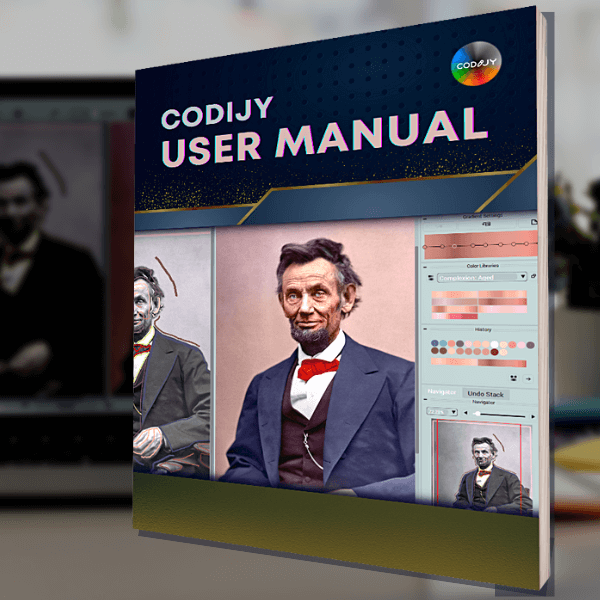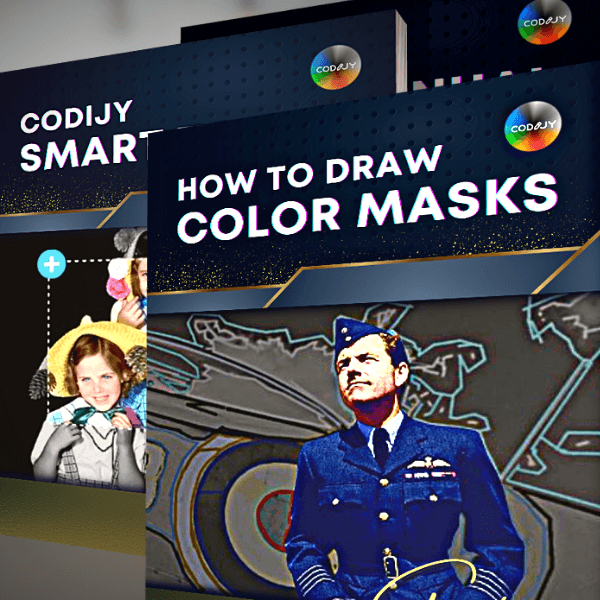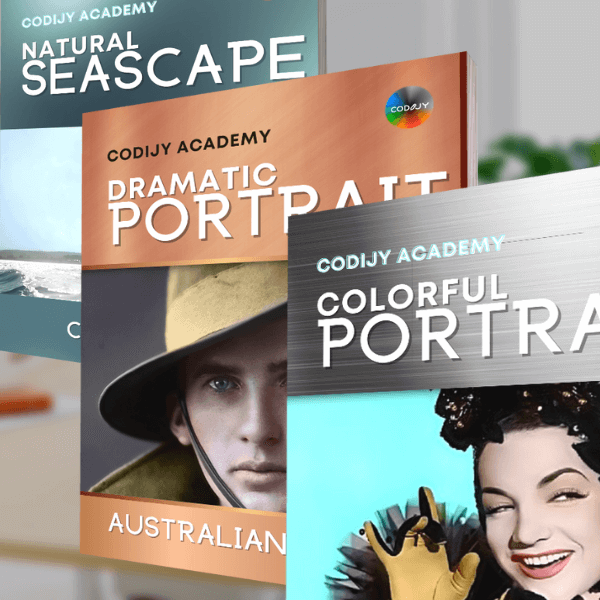 Training Examples
With Tutorials
Why CODIJY Colorizer Pro?​
Achieve a high professional level of coloring faster and with less effort.
More colors, fewer distractions, ultimate creative freedom.
I purchased CODIJY Colorizer Pro online last Sunday and started learning Monday. It was trial and error (and will be for a long time) but it has been immense enjoyable pleasure.
For those looking to join the world of black and white colorist with minimal knowledge, this is the software for you... Within a few days of practicing and following the tutorials, you'll be coloring with the pros. I highly recommend this product.
I've said it before, CODIJY is THE leader in this type of technology and in its customer service. CODIJY provides leading edge technology, regular updates and best of all LISTENS to its customers and reacts to their legitimate requests.