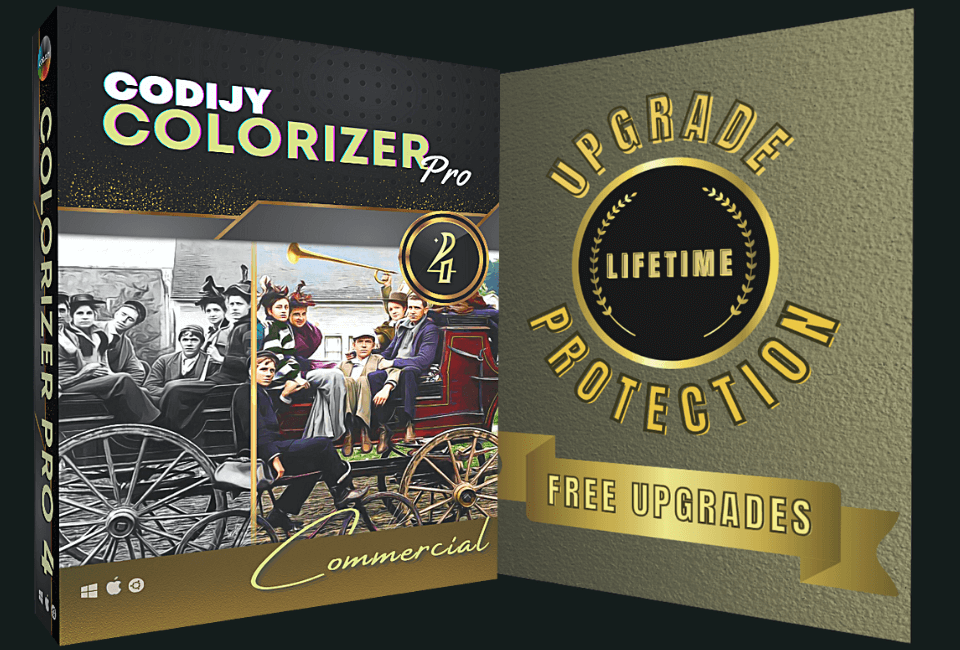 Pay once. Enjoy all essential tools for lifetime. When a new version (4.x, 5.x, 6.x) is available for free download, you will receive an in-app notification.
CODIJY Colorizer Pro 4 Plus Education Pack includes: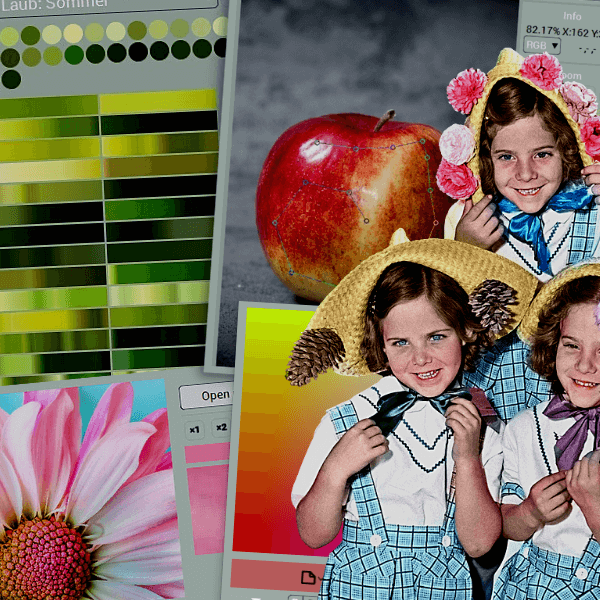 Advanced toolbox
100 color libraries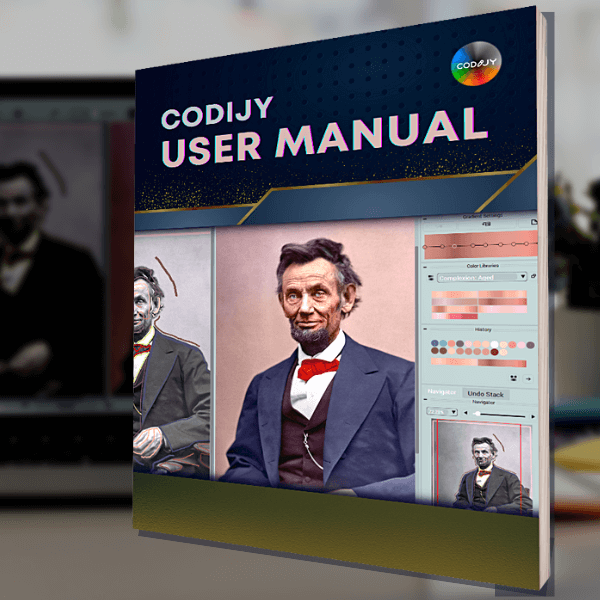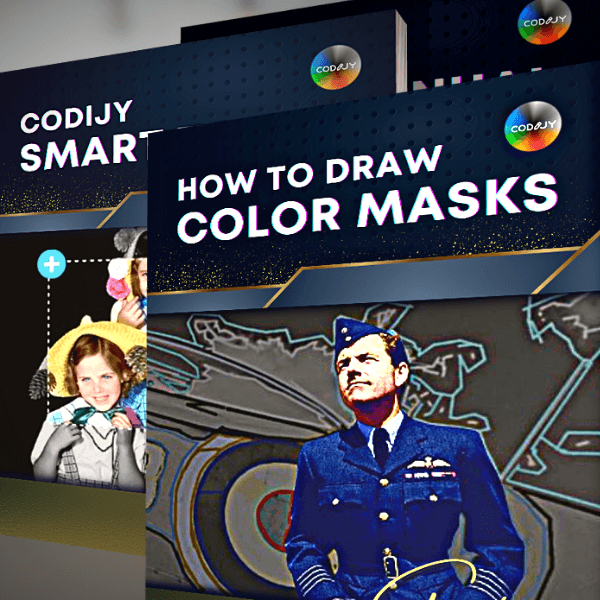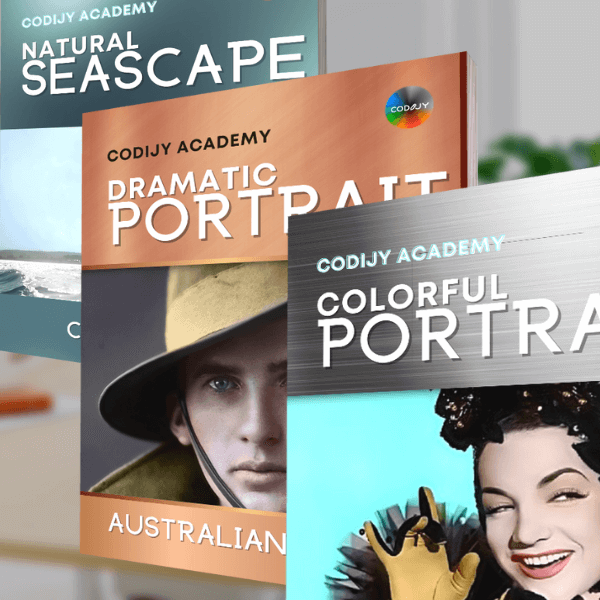 Training Examples
With Tutorials
Why CODIJY Colorizer Pro?​
Create color drafts for your commercial projects on a high professional level faster. CODIJY Colorizer Pro enables you to process multiple details with less effort.
It is a labour of love and I am working everyday alongside my full time job to produce acurate and moving images of times long gone by. The response to the project had been very positive and trial runs of the prints show the powerful results of the CODIJY tool.
It was not important for me to be able to complete colourisations quickly or automatically, but it was essential to be able to complete them accurately, with colour control available down to individual pixels. Codijy Colorizer Pro appeared to provide me with what I wanted and I have been extremely pleased with it.
I've said it before, Codijy is THE leader in this type of technology and in its customer service. CODIJY provides leading edge technology regular updates and best of all LISTENS to its customers and reacts to there legitimate concerns and requests.