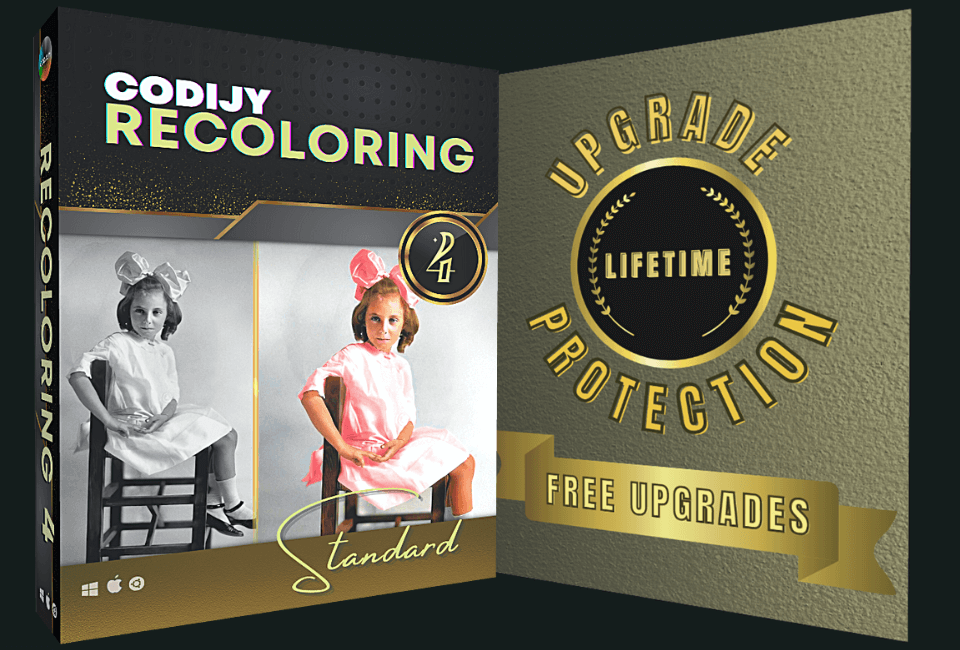 Photo Colorizing for Everyone
Pay once. Enjoy all essential tools for lifetime. When a new version (4.x, 5.x, 6.x) is available for free download, you will receive an in-app notification.
CODIJY Recoloring 4 Plus Education Pack includes: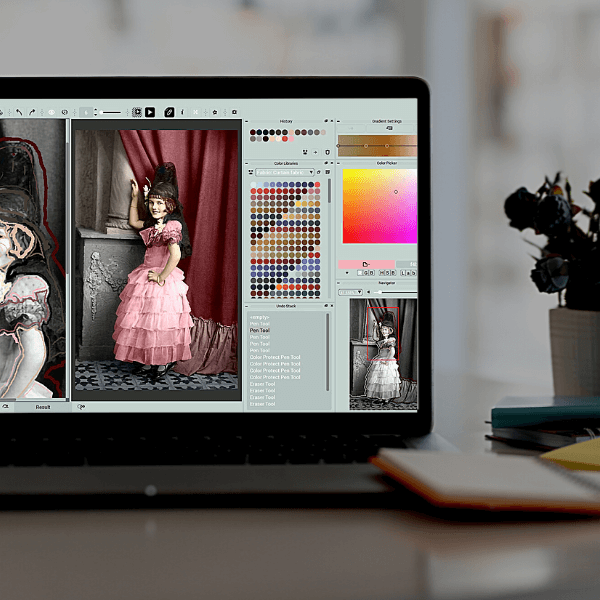 core toolbox
27 color libraries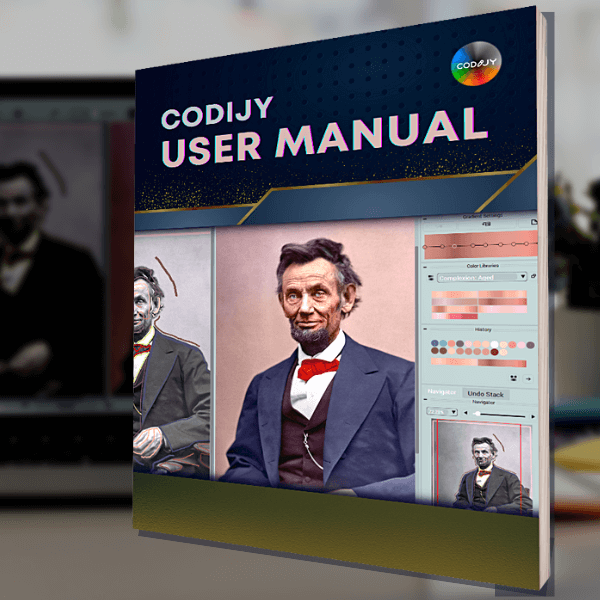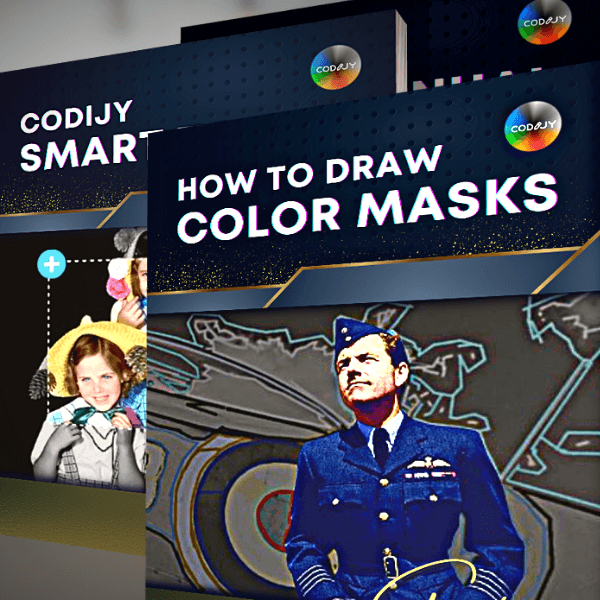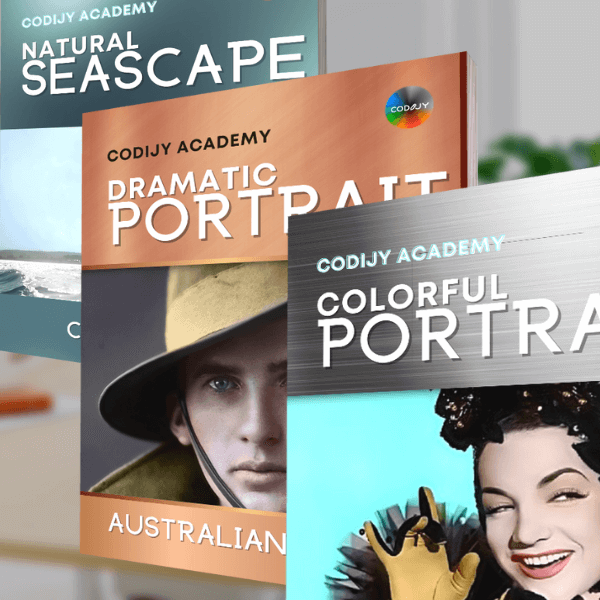 Training Examples
With Tutorials
CODIJY Recoloring is a great choice for anyone who wants to get into the world
of B&W coloringwithout investing a lot of time and money.
For those looking to join the world of black and white colorist with minimal knowledge, this is the software for you... Within a few days of practicing and following the tutorials, you'll be coloring with the pros. I highly recommend this product.